One of 3 products planned on the current Beat's M300 platform.
Apart from revealing the India-spec next-generation Chevrolet Beat, GM India also shared an image of the production-spec Chevrolet Beat Activ. The Chevrolet Beat Activ was revealed in a pre-production form at the Auto Expo this year. It is one of 3 models GM India will launch based on the modified M300 Beat platform (the other models include the next gen Beat and the Beat Essentia compact sedan).
Compared to the Auto Expo show car, not much has changed on the production model. The headlights and foglights on the show car were distinguished with LED elements, and these are not present on the production vehicle. Aside from that, the production Chevrolet Beat Activ gets matte-finished door edges, whereas the show car had this in a glossy finish.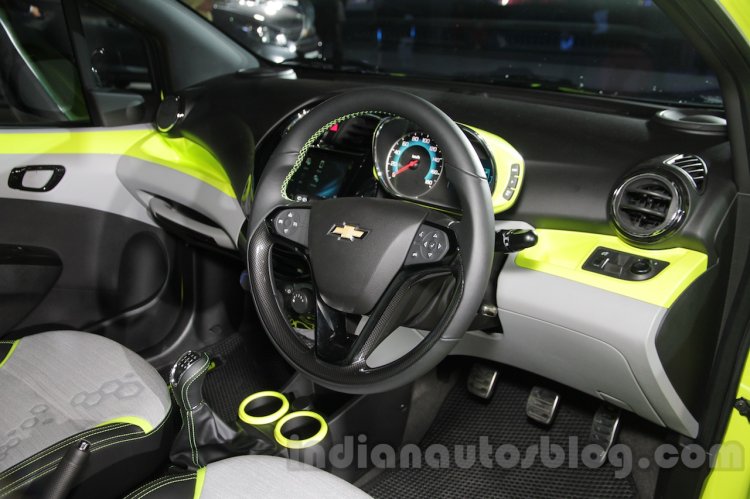 Also read: Next-gen Chevrolet Beat vs current Chevrolet Beat – Old vs New
Under the hood, the Chevrolet Beat Activ will be powered by three-cylinder 1.0-liter petrol and diesel engines. The diesel engine will be an updated version of the SMARTECH unit offered on the current Beat. The petrol engine though will be a downsized version of the global Spark's 1.4-liter Ecotech motor. Both engines are expected with a 5-speed manual transmission.