At the Auto Expo this month, General Motors had presented the Chevrolet Adra, a concept mini SUV developed by Indian designers at the GM Technical Centre-India (GMTC-I) in Bangalore. The Adra is the first concept car to be developed by the Bangalore technical center for a public screening.
The Adra comes in Chevrolet's global design language but is meant to fulfill Indian customer expectations for a small crossover. Indian Autos Blog's rendering artist, Shoeb R Kalania, has reassessed the concept adding production car parts such as mirrors, practical lighting elements, production-ready doors and alloy wheels. The Adra Concept is made to comply with Indian motoring legislation for a 'small car' which attracts a lower excise duty of 8 percent, as compared to 20 percent for a 'medium car'. The Adra is piqued with SUV design nuggets, with usual SUV perks like good all-around visibility, high seating position, high ground clearance and good luggage space, but within a compact footprint.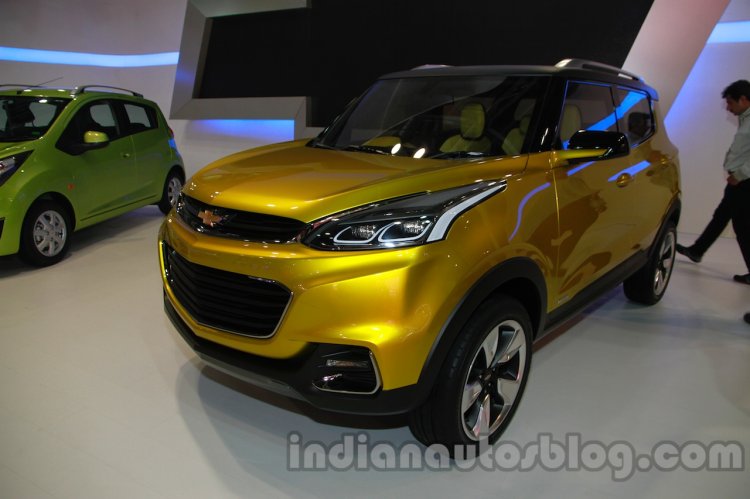 GM India had no comment to make on the launch forecast or the specifications of the Adra's engines, but for it to fulfill all criteria for a 'small car' it has to use a diesel engine that doesn't exceed displacement of 1.5L, which makes the 1.3L Multijet engine from the Sail an ideal option. The legislation states that the petrol engine cannot exceed 1.2L in displacement, which means that the Sail's naturally aspirated 1.2L Smartech motor or the recently announced 1L turbo Ecotec engine are suitable options.