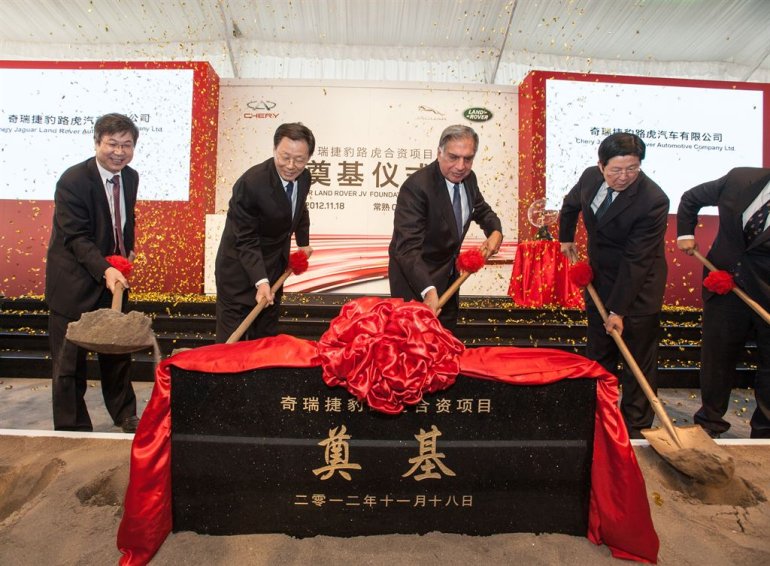 Chery and Jaguar Land Rover joint venture had laid the foundation stone for a new manufacturing plant in China yesterday.
Located at Changshu in Jiangsu province of China, the manufacturing facility will roll out Jaguar Land Rover vehicles and new models under a sub brand specifically for Chinese market. JLR's joint venture with Chinese automaker Chery was recently approved by Chinese government.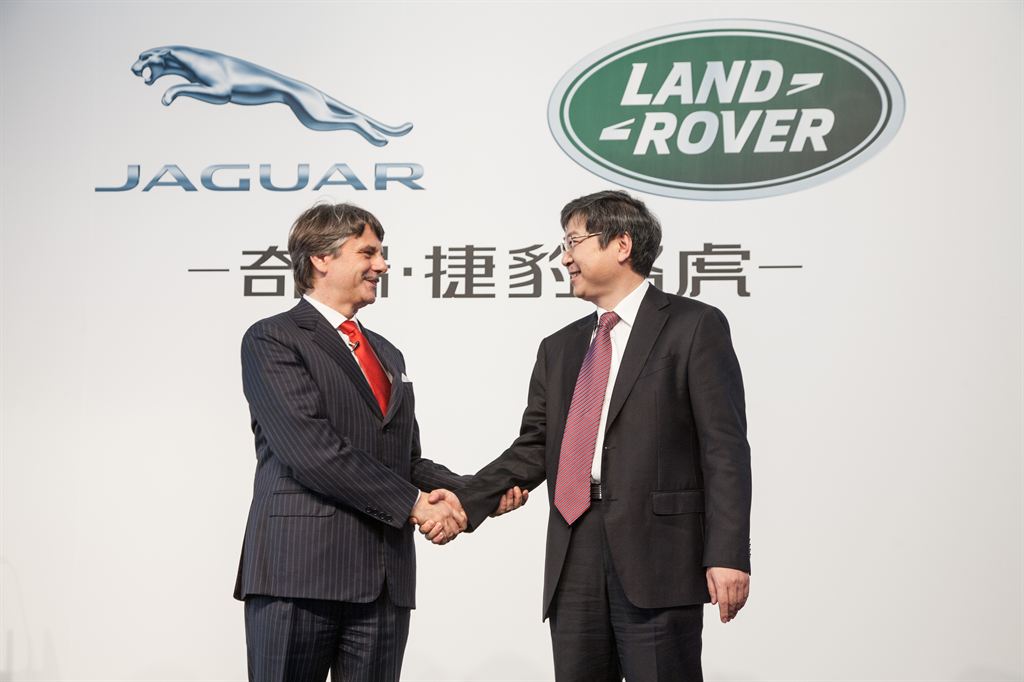 The new plant is a part of 10.9 billion Yuan investment, the other entities of the JV will include a research and development centre and engine production facility. The JV also includes creation of a new sub brand that will manufacture models tailor made for China.
Dr. Ralf Speth, Jaguar Land Rover Chief Executive Officer, and Mr. Yin Tongyao, Chairman and Chief Executive Officer of Chery Automobile Company Ltd, said in a joint statement that, "We are delighted to have reached this milestone, achieved thanks to the understanding and foresight of the Chinese authorities and we want to thank them for recognizing the potential of our joint venture in the fast-growing Chinese market."
They added, "Together, we will now begin working in close collaboration on our partnership plans to harness the capabilities of our respective companies, to produce relevant, advanced models for Chinese consumers." They also announced the name of the joint entity - Chery Jaguar Land Rover Automotive Company Ltd.
The JV will give JLR a big advantage in pricing their products effectively while Chery will be benefited from strategic development and international expansion.
JLR's sales in China has witnessed a phenomenal growth of 80% in the first 10 months of 2012 and the new JV plant which is expected to be ready by 2014 will further help the British marques to consolidate their position.