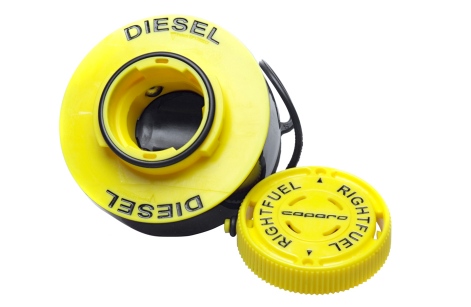 A friend of mine has been in this circumstance before. He filled his diesel car with petrol, and it struck him only after he drove a few kilometers.
Filling a diesel car with petrol is dangerous. It won't lead to an eruption or fire, but is threatening to that wallet sitting innocently in your back pocket. Thousands of rupees go waste due to inattentiveness. We could have a lot of things to bother about when stopping at the pump, and that results in such a mistake.
Caparo, a firm that makes everything from the Bugatti Veyron-shattering T1 super sports car to components for the Tata Nano has devised a smart and cheap strategy to keep motorists in the U.K away from incorrect fueling.
It is a cap which replaces the standard fuel cap. Due to its smaller diameter, the larger petrol fuel nozzle won't fit in it. It costs thirty pounds and has the potential of saving thousands of pounds from going to the service station.
Caparo Rightfuel official image-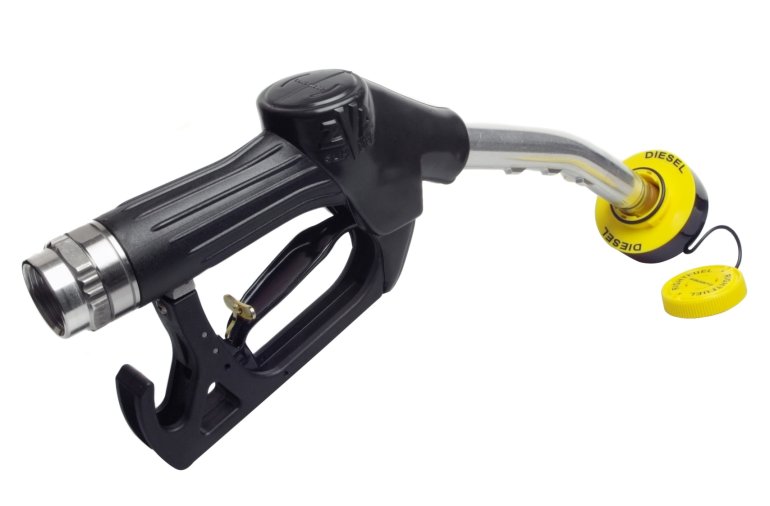 Check out the PR to learn more.
Press Release
Caparo RightFuel - DOES YOUR NOZZLE OPEN OUR FLAP?
Ever been embarrassed by missing that important date? Chatting with your mates and suddenly realising you're filling your new, expensive diesel car with petrol?
Then Caparo RightFuel is the product for you.
For the price of less than a 1/3 of a tank of diesel Caparo RightFuel eliminates the possibility of misfuelling your car giving you confidence that you won't miss that all important date.
You probably think it couldn't happen to you. Nobody puts the wrong fuel in their car deliberately, and "misfuelling" has mushroomed into a huge problem for tens of thousands of drivers switching from petrol to diesel. In fact it is happening, on average, more than 400 times a day, each mistake costing up to £7,000 to fix, and it's not likely to be covered by insurance.
RightFuel replaces a vehicle's existing fuel filler cap, is easy to fit and will not open unless the correct size nozzle from a diesel fuel pump engages it. Misfuelling of diesel cars is possible because of the different diameter nozzles used by filling stations
The Caparo system is made completely in the UK and is available in two variations; it can be fitted to most existing cars. It costs only £29.99 which includes VAT post and packaging.