With less than 40 cars left to be made before production of the legendary Bugatti Veyron ends, the company has commenced work on its replacement to be launched in late 2015 or early 2016.
Speaking to TopGear, Walter de Silva, Head of Volkswagen Group Design said, "We're working hard at Bugatti, but don't worry, it's coming. I cannot predict exactly, but at the end of 2015 or early 2016, we'll see the new Bugatti." He informed that the new model "won't be a Veyron replacement, it'll be more than that" and that "all avenues are being investigated at the moment".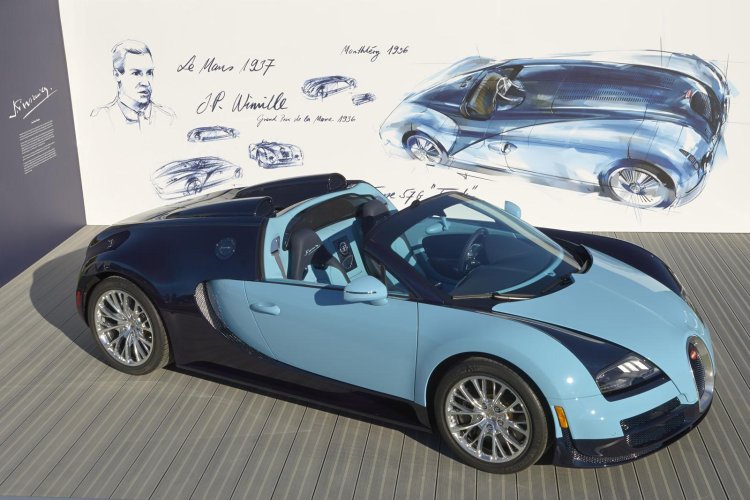 de Silva was sentimental about the car's preciousness stating that, "For me, Bugatti is not a car, it is a piece of art." To maintain its exclusivity, like the current model, production could be capped at 500 examples. Expect a huge technical advancement in the new model as, "a lot of attention (has been paid) in the technology for the new Bugatti."
Wolfgang Schreiber, Chairman and CEO of Bugatti has said earlier that, "We have talked many, many times about the Galibier, but this car will not come because it would confuse our customers," confirming the new car will not be a progression of the Galibier concept.
The new car could use the same 8.0-liter W16 quad-turbocharged engine along with an electric motor to boost output well past the 1200 bhp mark. The new model is expected to better the 435 kmph production-car top speed record set by the Hennessey Venom GT.
[Source - TopGear.co.uk]