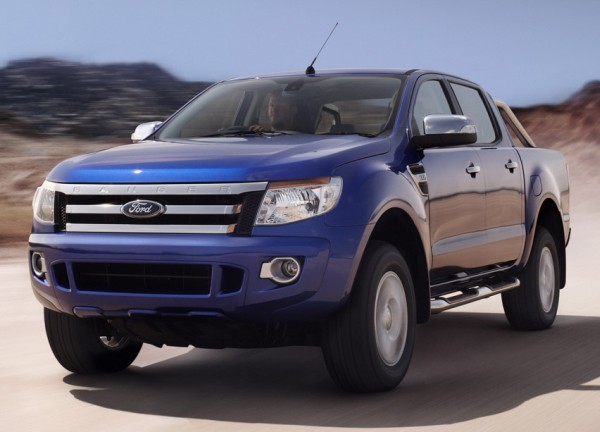 Ford has unveiled the all new 2011 Ranger pickup truck for the Asia Pacific. Essentially this is the next generation Ford Endeavour SUV for India (Everest for other markets) in a pickup truck avatar. The all new Ranger is probably the most technologically advanced small pick up truck and not to mention is one hell of a good looking vehicle.
So when can we see the next gen Endeavour? We can expect the Everest/Endeavour, based on the Ranger to be unveiled by the first quarter of 2011 and the butch looking SUV could be launched in India by early 2012.
The new 2012 Ford Endeavour is likely to come with two DuraTorq engines, a base 2.2 l inline 4 producing 150 hp and 375 NM of torque and a behemoth 3.2 l inline 5 producing 200 hp 470 Nm of torque (a 5 cylinder for the first time).  The Endeavour would come with either a 6 speed manual or a 6 speed automatic transmission.
The interiors of the car are extremely well designed and exude European flair to some extent. The design of the dash is very modern and can easily match a Honda CR-V (and that's a very goo thing). I can safely say when this car comes to India, it would have one of the best looking interiors in its segment.
The new Endeavour would finally come with a car-like parking brake unlike the current car's truck like push-pull parking brake. The interiors have been stretched to generate more space and there are a number of storage spaces all over the cabin.
Next gen Ranger/Endeavour gallery -