The BharatBenz 3143 is the most powerful local truck on the Indian market.
At the ongoing IAA 2014 Hannover, the annual commercial vehicle expo, Daimler has world premiered the BharatBenz 3143 Concept and the Fuso FJ 2528 R, both made in India.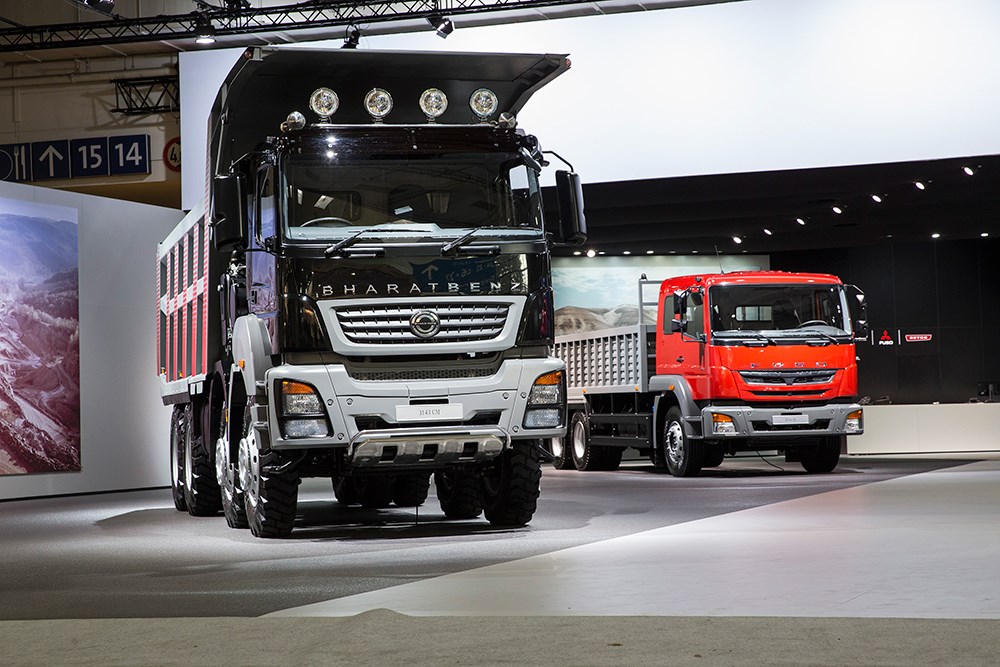 The BharatBenz 3143 is based on Daimler India Commercial Vehicles' (DICV) existing heavy duty Mercedes-Benz Axor platform. The truck which caters to the niche deep-mining segment is powered by a 12-litre in-line six-cylinder diesel engine which has a healthy power output of 430 hp.
Daimler claims that the 3143, with a GVW (Gross Vehicle Weight) of 48 tonnes, is by far the strongest local truck on the India market. The model will be made and sold in India, with the launch scheduled in the second half of 2015.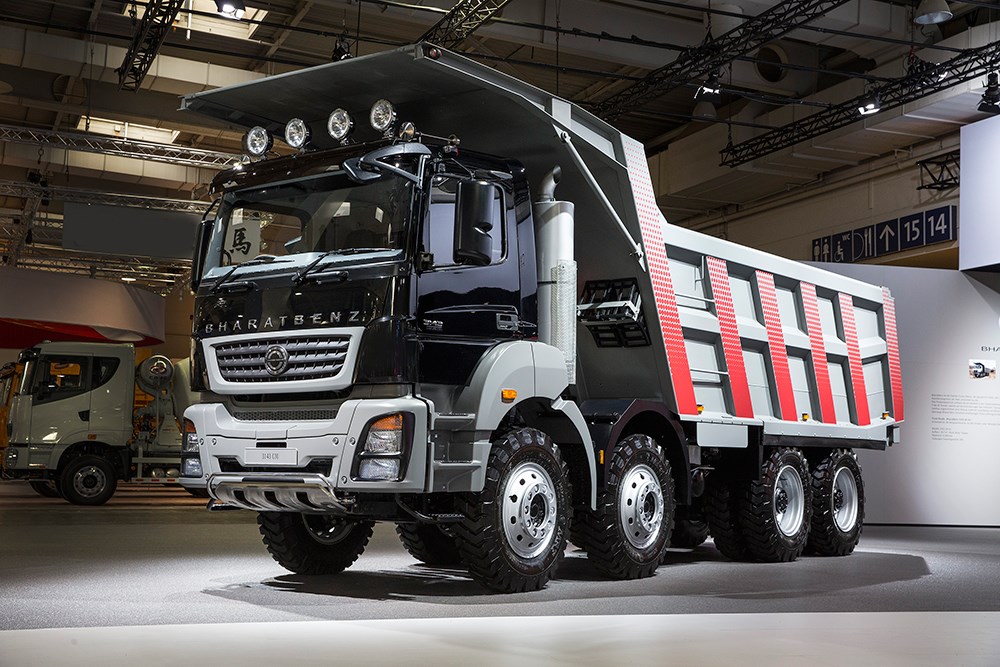 The LHD Fuso FJ 2528 R is another made-in-India CV to debut at the IAA 2014. The 280 hp truck complies with the Euro 5 emission norms and is developed for emerging markets in Asia and Africa.
With the Total Cost of Ownership (TCO) as its prime mantra, DICV has been posting impressive growth in the Indian commercial vehicle market which is currently going through a rough patch. The company is gearing up to venture into front- and rear-engined bus segments in the coming months.
Also read: BharatBenz surpasses 10,000 units sales milestone
The Indian subsidiary of the world's largest truck maker is also working on a second commercial vehicle platform codenamed 'Thunderbolt'.
DICV at IAA 2014 Hannover - Press Release
[Head to Slideshare if you can't view the press release above]