Showcased 11 trucks.
BharatBenz showcased 11 trucks at the recently concluded 8th International Construction Equipment and Construction Technology Trade Fair (EXCON 2015) in Bangalore. This is the first time Daimler India Commercial Vehicles Pvt. Ltd. (DICV) participates in the EXCON that is organized biennially in India. The BharatBenz lineup at the show included the first ever indigenized mining truck in the country - the BharatBenz 3143. It was unveiled as a concept truck at the IAA 2014 in Hanover, Germany.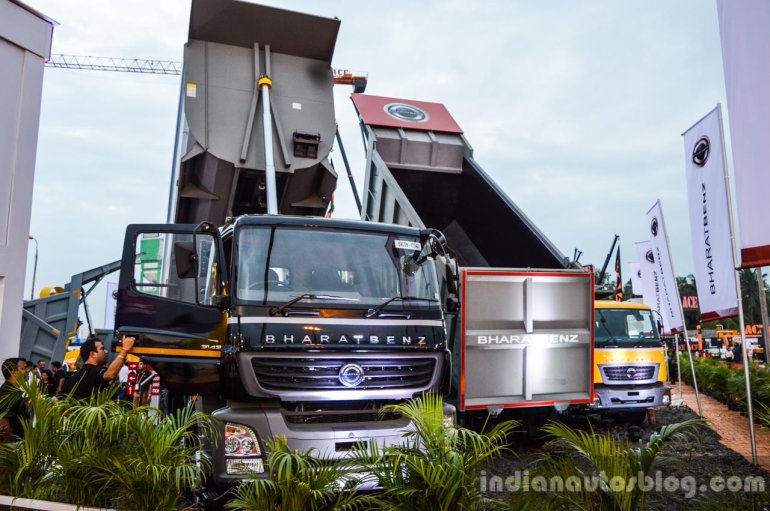 The BharatBenz 3143 is powered by a 12-litre OM 457 Mercedes-Benz engine that produces 430 hp at 1,900 rpm and 2,100 Nm at 1,100 rpm, mated to a six-speed manual transmission with two reverse gears. It is available in two variants - 19.5 Cu.M rock body and 32 Cu.M coal carrier. The vehicle is designed to be operated in deep mining conditions, and is touted to have a higher payload, a better fuel economy and lower maintenance costs compared to its direct competitors. The company says that BharatBenz 3143 is produced with a high degree of localisation, which facilitates a high availability of its spare parts.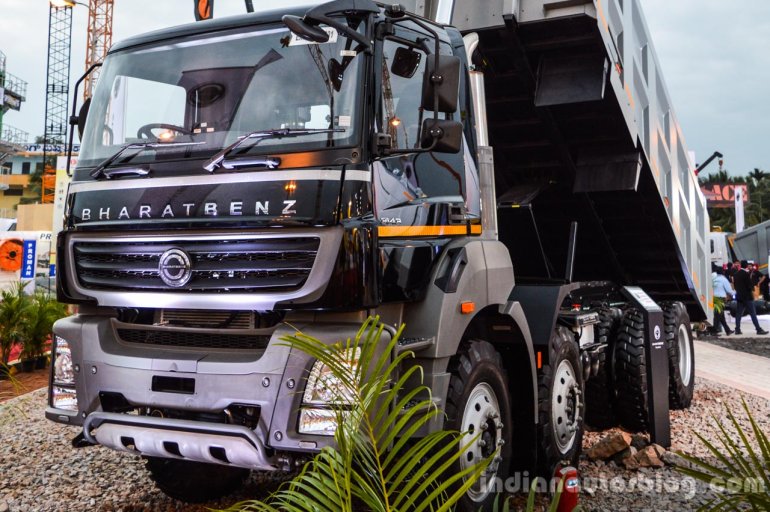 Also Read: Volvo-Eicher to build hybrid and AMT-equipped buses in India
The BharatBenz range of vehicles were introduced by DICV in September 2012. Till date, over 30,000 vehicles have been sold, which the company claims to be the highest ever growth rate in the truck industry. The brand also exports India-made vehicles to over 17 markets, under the FUSO banner. Nepal is the next export market DICV is planning for BharatBenz in the first quarter of 2016, and by 2018 the company plans to export vehicles to 30 nations.