Robustness and reliability of the MDT 1214 comes to the fore as three TV personalities go against the clock on unnavigable mountain roads to deliver essentials.
BharatBenz is setting out to prove that dizzying altitude or inhabitable terrain is no challenge to the punctuality of the MDT 1214R trucker.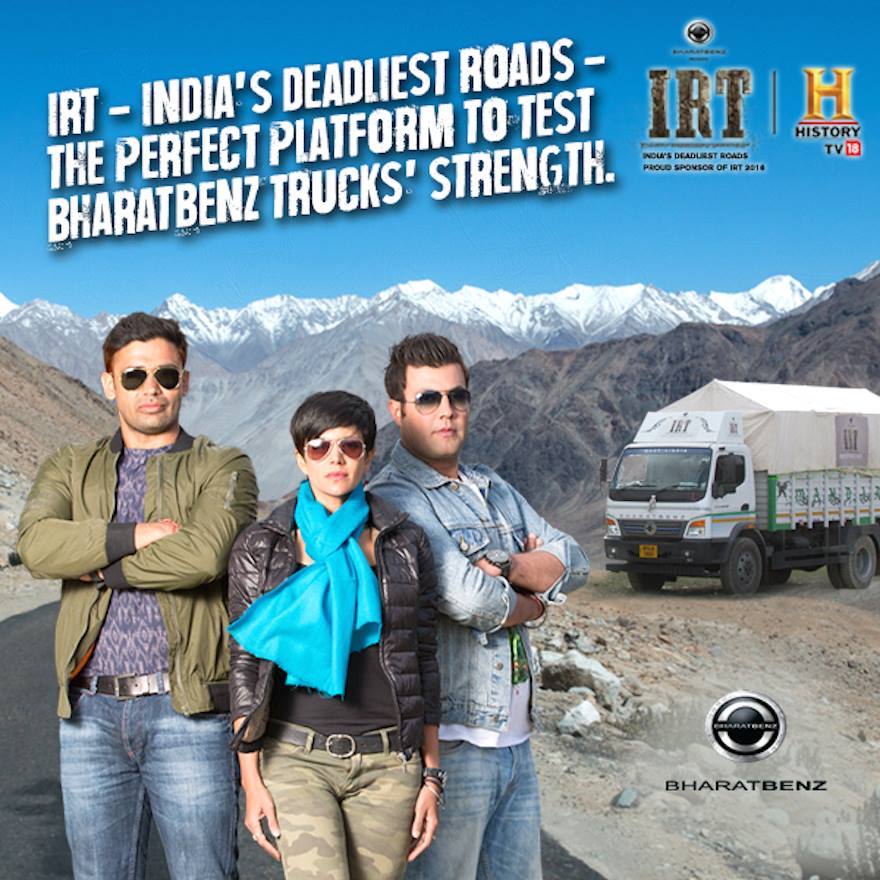 The company associated with HISTORY TV18 to present the India edition of Ice Road Truckers-India's Deadliest Road which aired its first episode on October 21, 2016, and will run until end of December. Actress Mandira Bedi, wrestler Sangram Singh and actor Varun Sharma will drive the BharatBenz model through Leh-Ladakh, Pangong Lake and Nubra, to deliver essential commodities to remote villages, which are otherwise cut off during severe winters, in the Himalayas via Leh (11,562 ft), Zing Zing Bar (14,009 ft) and Baralacha La (16,005 ft).
The three personalities will drive the BharatBenz MDT 1214R for 1500 km kilometres at 18,000 feet in the treacherous Himalayan region, after training in Chennai and Manali to drive a commercial vehicle in such conditions. In their journey, they come across the rockiest of roads, slippery curves, the truly 'crazy nalas' and other kinds of almost unnavigable paths.
The BharatBenz 1214 is part of the new generation of trucks from BharatBenz which come with focus on, better fuel efficiency, longer service intervals, radial tyres and enhanced driving comfort. The standout feature is the first-in-segment Multi Drive Mode (MDM) which permits drivers to optimize engine settings for urban traffic or highway trucking by pushing a button.
The Bharat Benz MDT 1214R could stand up to this challenge with its low end torque for readily accessible drive, large fog lamps, essential for visibility on cloudy/foggy roads, which are characteristic of hilly regions, Radial tyres for easy cornering and better traction and longer life on difficult terrains, Spacious cabin for comfort that mitigates fatigue of the driver, air-conditioning that doesn't compromise on fuel efficiency, 140 hp engine that drives the vehicle without any hassle at all loads, and reliable aggregates.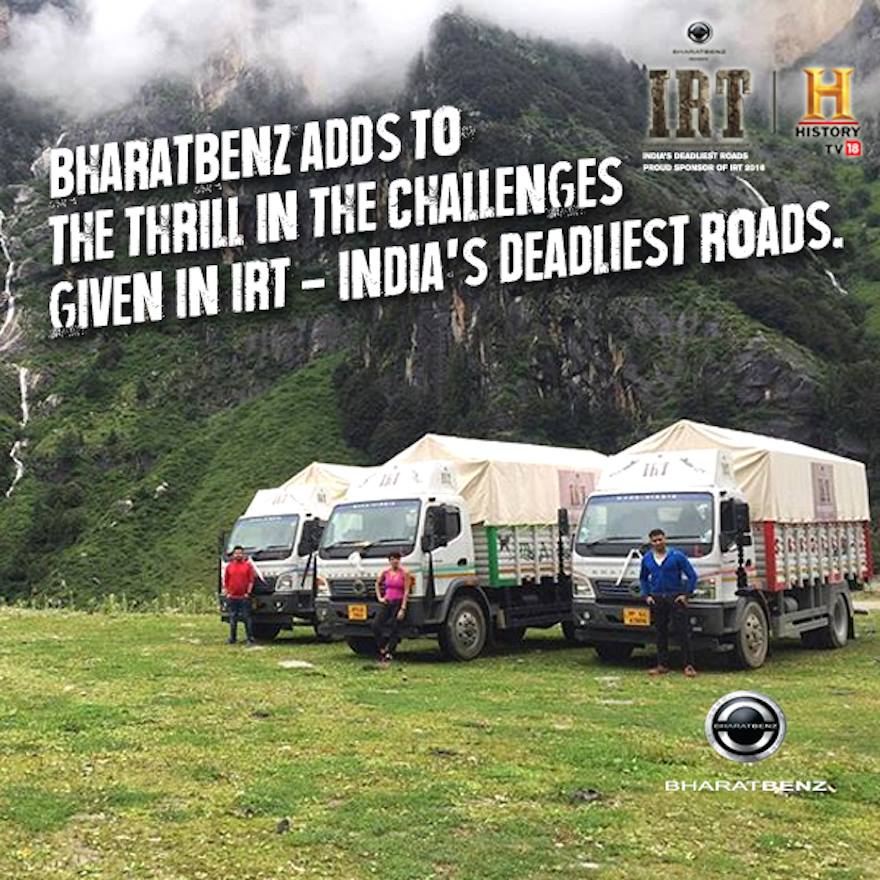 The made-in-India and made-for-India 1214R is testament of BharatBenz's strong focus on Indian requirements and its emphasis on R&D and innovation to further boost its hallmark value-for-money proposition. Keeping its commitment to a clean environment, the BharatBenz 1214 comes in BS-III and BS-IV variants, and is Euro-V ready.
Supported by the financial power and expertise of Daimler's financial arm - Daimler Financial Services – customers can avail benefits from the captive financier under the name 'BharatBenz Financial'. BharatBenz Insurance, the first Branded Commercial Vehicle Insurance in the country, offers cashless facility, including zero depreciation and a host of other value-adds. This integrated approach leaves buyers with the combined benefit of products and financial services under one roof, making ownership a hassle-free experience.
You can watch the past IRT episodes here.
*This story is an advertorial.