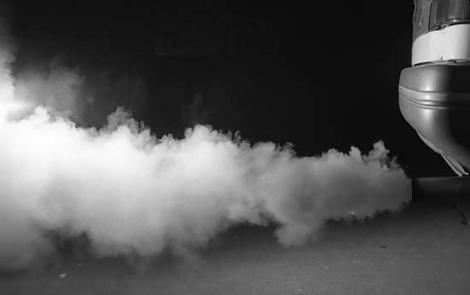 The Bharat Stage-IV will come into force next year, said Society of Indian Automobile Manufacturers (Siam) president Pawan Goenka. Regulations for emission levels are already the same for CNG and diesel under Euro-IV, a standard which the Bharat Stage-IV norms expect to meet.
BS-III is 4 to 6 years behind US & European norm
"By April 2010, BS-IV norms will come into force which will bring down emission levels. We are about four to six years behind the US and European norms," said Mr Goenka.
Siam Director General Dilip Chenoy added: "It is better to stay a year or so behind their norms since we can then learn from their experience." He cited the example of after-treatment devices which became mandatory in Europe, after Euro II and III norms were enforced. "European manufacturers then had to fit after-treatment devices, which adds to the cost. Indians optimised the engine without adding such devises. Hence, it is better we stay behind European norms," said Mr Chenoy.
80% of pollution caused by vehicles over 8 years old
Since 80% of the pollution in the country is caused by vehicles that are over eight-year-old, Siam as the industry body is working with the state governments to phase out buses based on their age and mileage, instead of phasing out all vehicles which are over 15-year-old, added Mr Chenoy.
Currently, there are three different studies for emission monitoring.
The Source Apportionment Study, undertaken by the Automotive Research Association of India (ARAI) and soon to be unveiled, has looked at the sources of pollution and at solutions to reduce it.
The other has been undertaken in Bangalore by TERI and Toyota to study the health effects of diesel,
The third is on nano particles and CNG. Siam is also supporting a project by Pune-based Emitec to retrofit buses with devices which can bring down emission.
Cummins India's vice-president (automotive business) Arun Ramachandran said that such devices addresses just one or two of the four major pollutants-
A retrofitted device measures the emission of soot or particulate matter. Also, it requires regular maintenance which makes it expensive when it comes to public transport like buses, hence requires the government support in the form of subsidies
Source: EconomicTimes