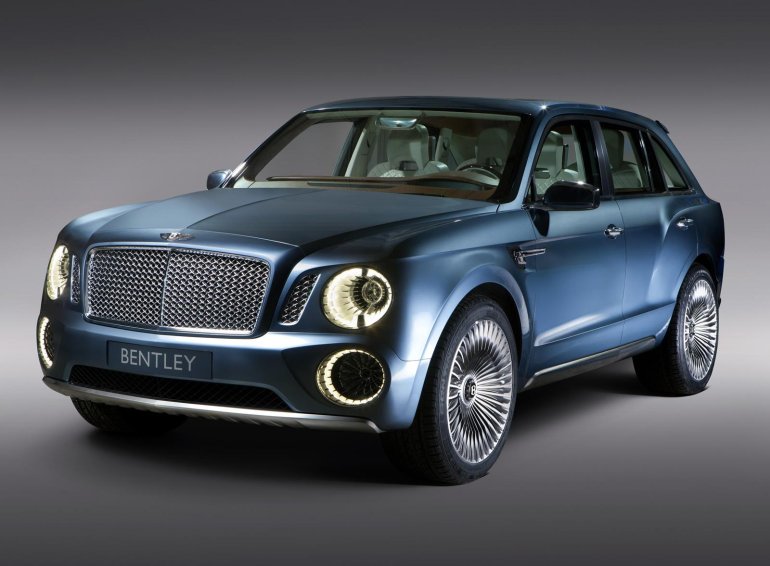 Luc Donckerwolke. If you're thinking hard as to where you heard this name before, you might recall our recent article on the Bentley EXP 9F SUV.
We had stated that the Bentley SUV was being redesigned from the ground up and the man responsible for getting rid of the hideous concept and starting afresh was a chap named Luc Donckerwolke.
So who is Luc Donckerwolke? In a nutshell, he is a pretty important Belgian in the context of the VW group. He is responsible for the first generation Skoda Octavia and Fabia's clean design. He has also done some designing on the Audi A2. But most of all, he is the chap you should be thanking for the present day Lamborghini's looking so damn good.
So we've established that Mr. Donckerwolke is one hell of a designer. Which only meant that his bosses at VW had him shipped off to Crewe (Bentley's HQ) where his main priority is to make the Range Rover rivaling Bentley SUV more Bentley like and less ugly.
In a recent interview with CAR Magazine UK, Donckerwolke says that he was asked to go to Bentley, move the brand forward and create a new design studio. He also confirms that the Bentley concept EXP 9F is being done again. Sharing credits with him on the Bentley SUV would be the designer of the new Chevy Camaro - Sangyup Lee.
When asked about his perception of the Bentley brand, Donckerwolke says "Bentley is a unique blend of luxury, ultimate performance and technology. It's about a rewarding driving experience and a cosseting atmosphere. That's different from a Lamborghini, where you strap a 12-cylinder on your back and wear a slinky black dress of carbon-fibre!"
On the future design theme of Bentley, Donckerwolke says that 'For each product, you have a different blend of tradition and modernity. It'll be a new recipe for the four car lines: Continental, Flying Spur, Mulsanne and the SUV. We'll give them their own position and personality.'
With the first of his designs, the Bentley SUV (rumored to be called the Falcon) hitting the streets by 2016, Donckerwolke certainly has a challenging task of shaping the iconic brand.
[Source - CAR UK]