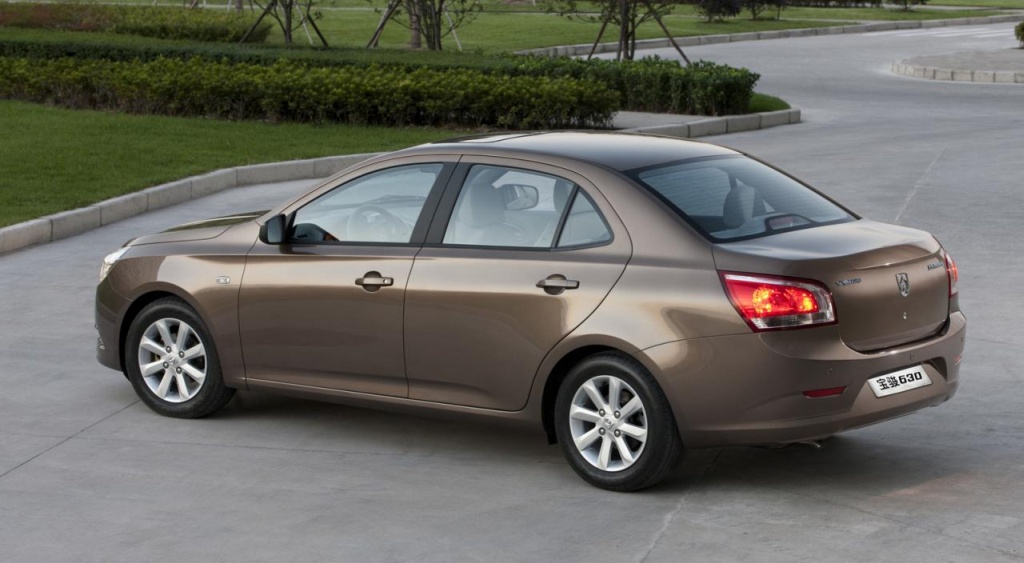 The Aveo sedan, GM's only entry in the C sedan market, has turned more customers away that it has turned the sales fortunes. Despite of heavy celebrity marketing, the Aveo never really caught the Indian customer's eye.
Obviously, both Aveo twins are due for an upgrade in 2011-12. But would GM only keep one car in that segment. And if it tries to hedge that risk, would it hedge it with this: The Baojun 630.
The SAIC-GM-Wuling has finally brought out its first product for the domestic Chinese market from its manufacturing plant in Liuzhou, Guangxi. And we must say, unlike other Chinese cars, this can get a second look from us.
The car is based on a Buick Excelle (or a more familiar Chevy Optra) and is powered by a Roewe-sourced 1.5-liter four-cylinder engine with 105 hp (78 kW / 106 PS) and 135 Nm (100 lb-ft) of torque. And here is the clincher; it is expected to be priced at USD 7000 – That's it!
To put it into perspective that is just around 4 lakh rupees. For that money, you do get a decent looking car coupled with basic, no nonsense and not-bad-for-the-money interior and an entry level sedan to take care of your daily office commutes.
So if GM tries to bring this car to the Indian market, it has to pit it against the Tata Manza, Swift Dzire and the soon to be launched Etios sedan. And because any additional information is scarce, we only have to look at its aesthetics and in that department it has certainly won us over.
General Motors is already toying with the idea of  the Aveo twins for India and positioning them above the Sails is the best thing to do. The Baojun 630 could coexist with the current sedans, or with powerful engines, could occupy the Optra's segment.
Just one request: If you bring it in, give it a more pronounceable name ;)