Audi India will showcase the Sport Quattro Concept at the Auto Expo next week. Unveiled first at the Frankfurt Motor Show in September last year, the Sport Quattro Concept previews a successor to the legendary Audi Quattro.
The concept features a hybrid drivetrain pairing a 4.0-liter V8 twin-turbo engine and a disc-shaped electric motor to a new 8-speed tiptronic gearbox.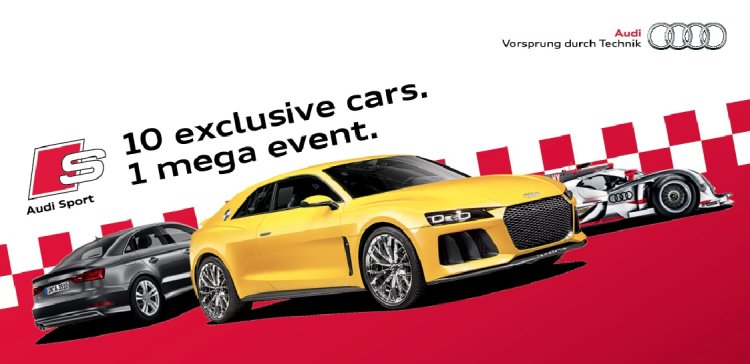 Combined, the Sport Quattro sends out 700 hp and 800 Nm of torque to all its wheels, thereby achieving a 0-100 km/h run in 3.7 seconds and a top speed of 305 km/h. Audi claims the coupe can be run on pure electricity for up to 50 km, while the hybrid efficiency is rated at 2.5 liters per 100 km (40 km/l). This corresponds to CO2 emissions of a mere 59 g/km.
The Frankfurt show car measured 4.60 m long, 1.96 m wide and 1.38 m tall. Featuring a wheelbase of 2.78 m, the Sport Quattro weighs 1,850 kg. An earlier report indicated that the Sport Quattro would be produced in limited numbers.
Apart from the Sport Quattro, Audi India will use the Auto Expo to unveil the much awaited A3 Sedan. The company has also communicated that special editions of the Q3, Q5 and Q7 will be shown at the show, alongside the newly-launched RS 7 Sportback and the R18 e-tron LeMans race car.
Check out more images of the Sport Quattro from its Frankfurt premiere here.