Aston Martin's reboot to the DBS franchise, the new Aston Martin Vanquish, codenamed AM 310, has been launched in India at Rs. 3.85 crore. It will be sold by Performance Cars, the official importer of Aston Martin for India.
This is the second most expensive Aston Martin after the One-77, which has been sold out. This hand-crafted super sports car is designed and built at Gaydon in Warwickshire, Britain.
It can be considered as the younger sibling to the One-77 as design features are inherited from it. The Vanquish uses more carbon fiber than its predecessor.
Take a look at the side-skirts to comprehend the amount of carbon fiber used in its making!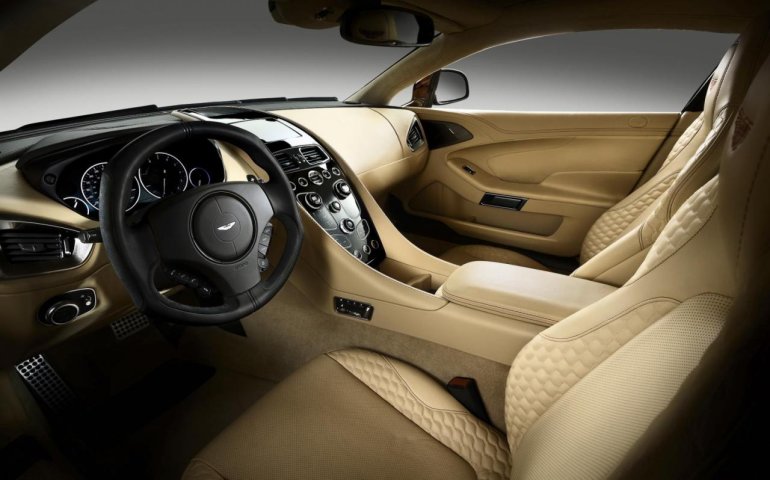 The special feature of the design is the boot lid with the integrated rear spoiler. It was designed under the guidance of Aston Martin's Chief Executive, Dr. Ulrich Bez, who ordered to make it look unreal.
The interiors are inherited partially from the One-77 and uses fine luxmil, hand-stitched semi-aniline leather and alcantara.
The centre console is lifted from the One-77 but features a new infotainment system.
The most important part of any Aston Martin car is the engine. The new Vanquish uses a 48-valve, 5,935 cc V12 engine that produces a whopping 565 hp @ 6,750 rpm and 620 Nm @ 5,500 rpm.
Power passes to the wheels through a 6-speed touchtronic2 automatic box following the path of a carbon fibre propeller shaft and a limited slip differential.
The Vanquish's skin is made of aluminium, magnesium alloy and carbon-fibre composite. We can tell that this won't make us very comfortable driving in traffic!