Aston Martin launched the Aston Martin DB11 V8 in Thailand on 21 November 2017. The company has brought the new grand tourer to the 2017 Thai Motor Expo for public preview.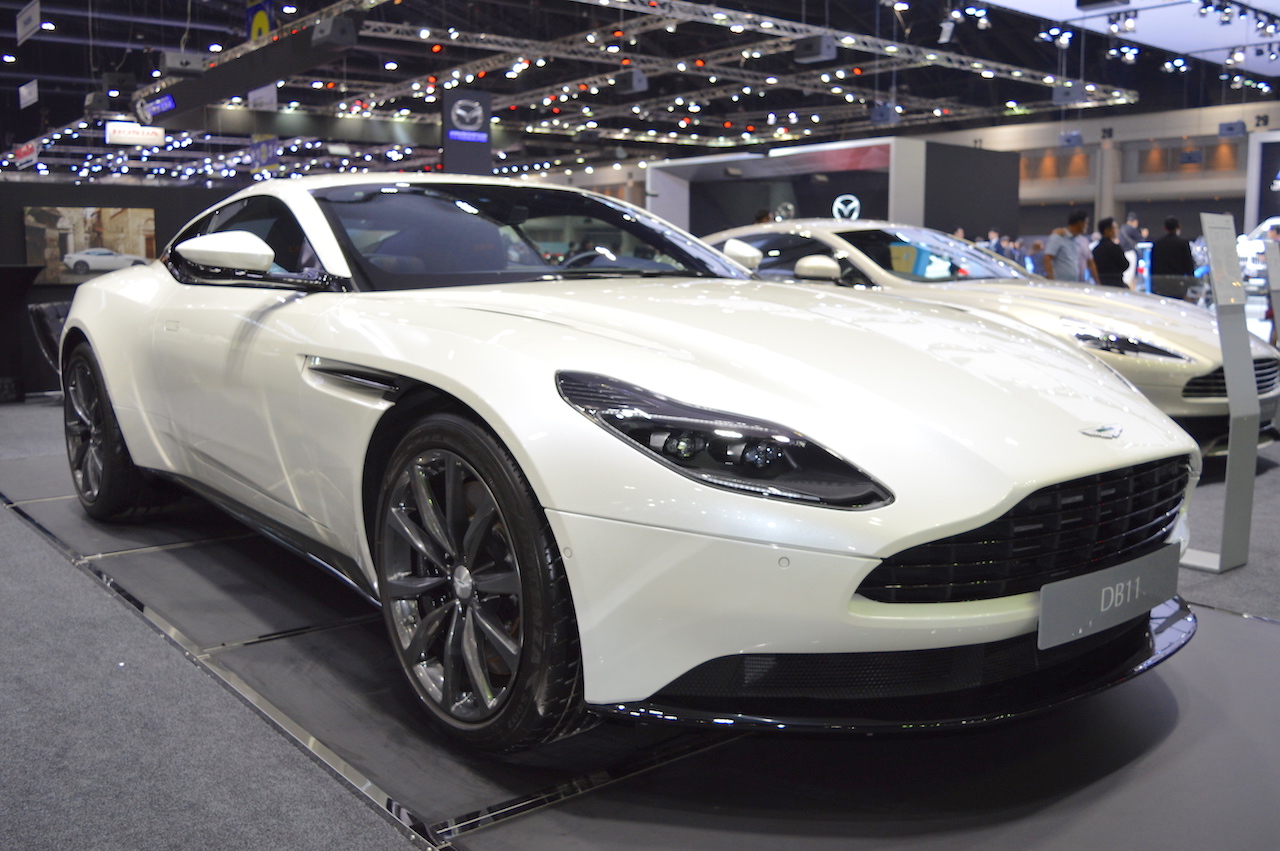 After the global introduction of the Aston Martin DB11 in 2016, Aston Martin introduced its V8 variant in June this year. The engine in question is a 4.0-litre twin-turbo V8 mill sourced from Mercedes-AMG - the first for an Aston Martin. It produces 510 PS at 6,000 rpm and 675 Nm of torque from 2,000-5,000 rpm. An 8-speed automatic transmission sends power to the rear wheels.
The Aston Martin DB11 V8 can accelerate from 0-100 km/h in 4 seconds flat, which is just 0.1 seconds more than the time the V12 takes. However, the top speed reduces substantially by swapping the V12 engine with the smaller, V8 engine. While the DB11 V12 hits a top speed of 322 km/h, the DB11 V8 maxes out at 301 km/h. The Aston Martin DB11 V8 is more about the way it drives than these figures, though. It has a number of changes other than the engine under the hood.
Aston Martin has fitted the DB11 V8 with bespoke air intake, exhaust, and wet sump lubrication systems. The company has revised the suspension bushing, geometry, anti-roll bars, springs, dampers and ESP software. Moreover, the engine mounts are also new in the DB11 V8. The V8 variant offers an increased sense of agility, Aston Martin says. The 115 kg lower kerb weight than the V12 variant playing a vital role in achieving that.
There are some visual differences as well. The V8 variant gets its own identity with a unique alloy wheel finish, dark headlamp bezels and a pair of bonnet vents instead of the quartet on the V12 variant.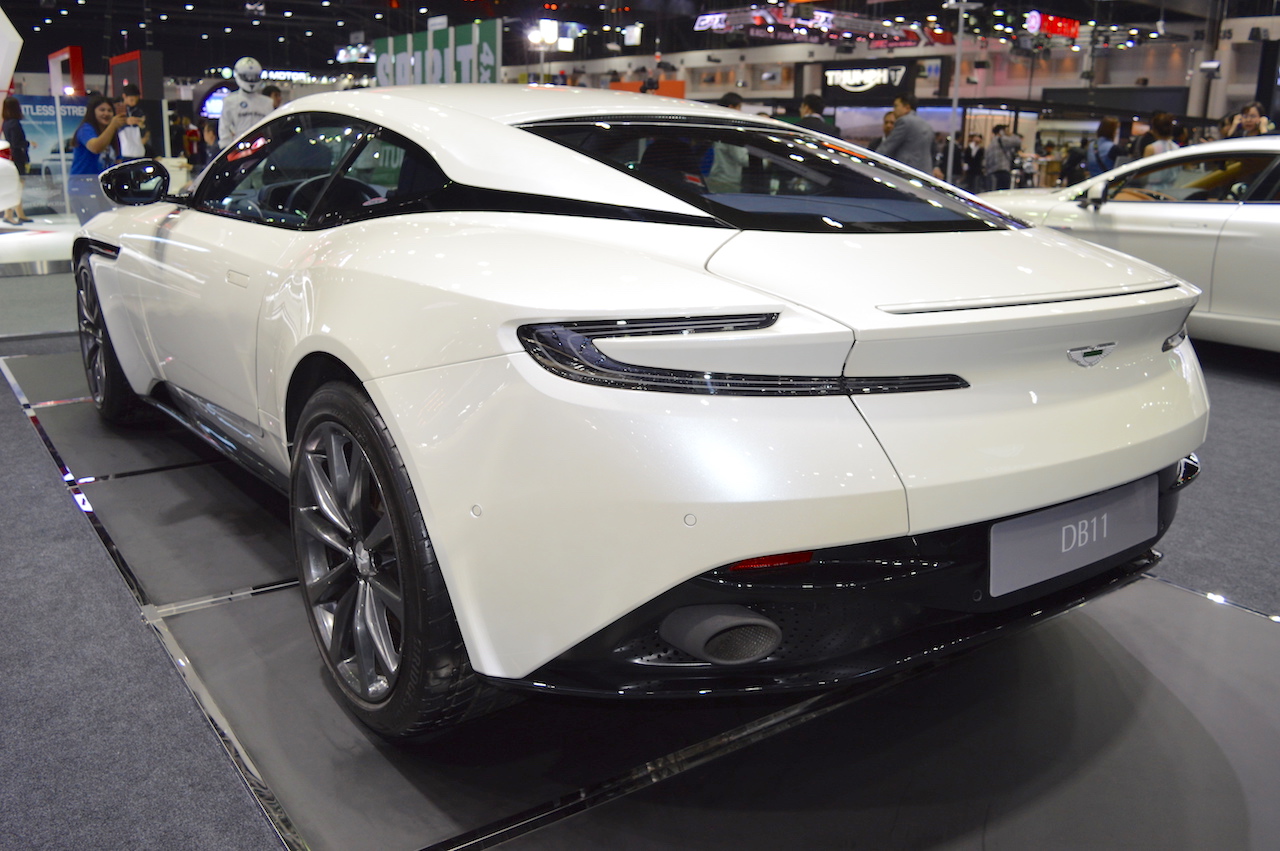 Also Read - Aston Martin DB11 launched in India
The Aston Martin DB11 V8 costs 1,99,90,000 Baht (INR 3,94,41,269.50) in Thailand.