Commercial and defence vehicle maker Ashok Leyland showed two new trucks at the DefExpo India 2014 in New Delhi. Apart from the Garuda 4X4 and the Super Stallion 10X10, the Chennai-based company also showed a new cab for the Super Stallion 6X6.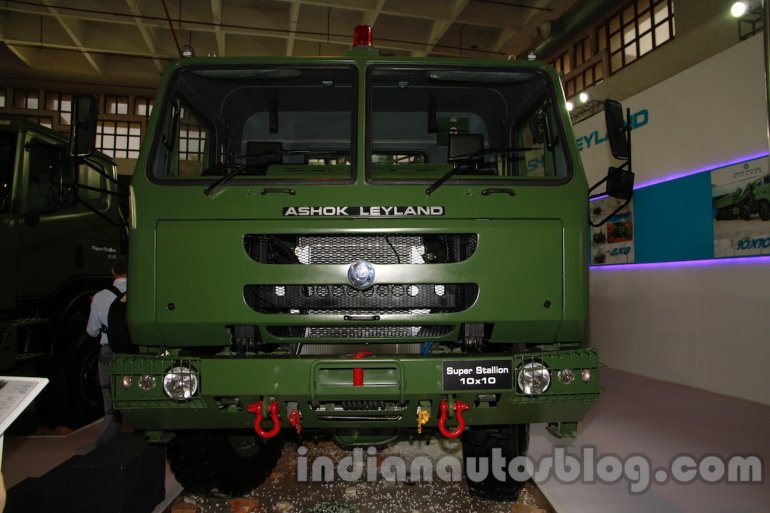 The Super Stallion 10X10 is a massive permanently all-wheel drive truck with steerable front, second and rear axles. With a Gross Vehicle Weight (GVW) of around 49 tonnes, it gets a payload carrying capacity of 20 tonnes. The Super Stallion 10X10, the company said, can be used as a container carrier, bridge launcher, command post, weapon mounting system or an ammunition carrier amongst other uses.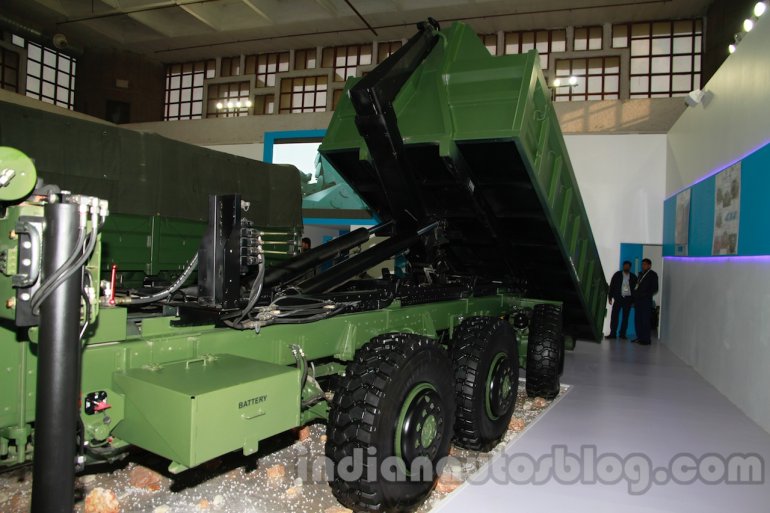 The truck gets Ashok Leyland's Neptune series of engines, with two engine options producing 360 hp and 450 hp respectively. The Super Stallion 10X10 can either be powered by an in-line 6-cylinder diesel engine that makes 360 hp and peak torque of 1,340 Nm. The other engine is the same engine, making 450 hp and 1,627 Nm of peak torque. Both engines can be mated either to a nine-speed manual or an automatic gearbox.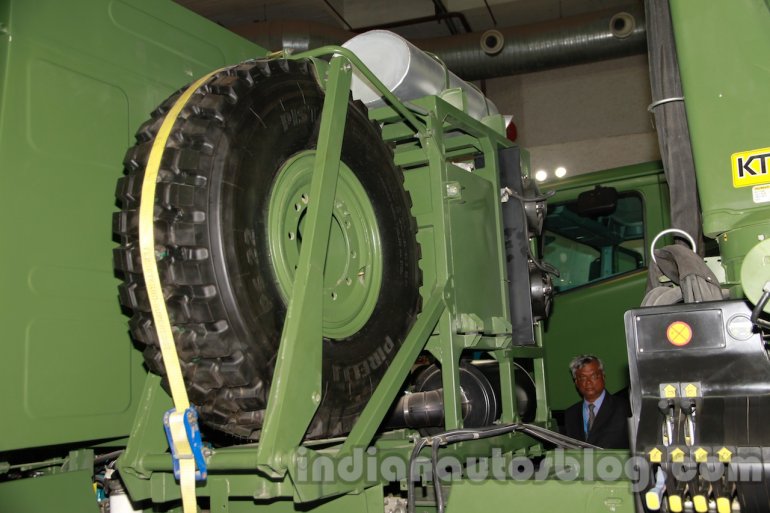 The armoured truck gets hub reduction axles with a provision for inter-axle lock and interwheel differential lock. It also gets a central tyre inflation system that provides the operator control over the pressure in each tyre.
Ashok Leyland Super Stallion 10X10 - Image Gallery