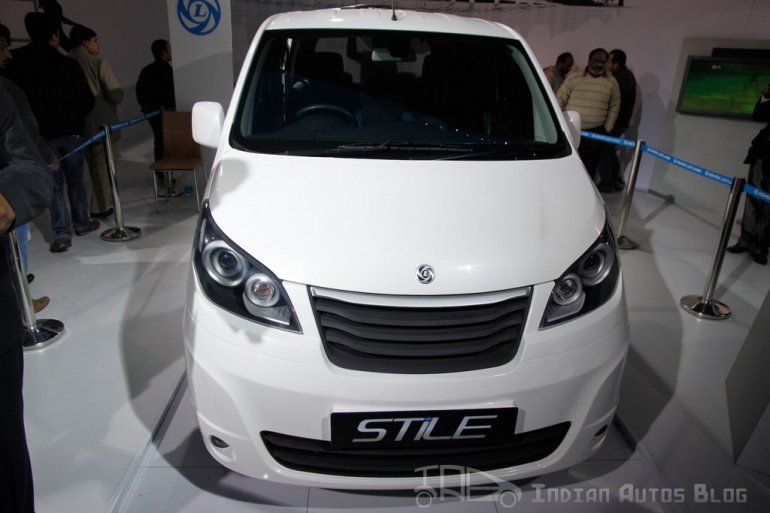 CarDekho.com has reported that Ashok Leyland won't take very long before bringing out their version of the Evalia, the Ashok Leyland Stile. Ashok Leyland and Nissan are in a joint venture to manufacture commercial vehicles in India.
According to the report, the Stile will be launched in the first quarter of 2013. The Nissan Evalia, marketed as a family vehicle, will reach stores sometime in late September.
The report claims that the Stile will use the Dost's 1.5L three-cylinder engine instead of the Evalia's 1.5K four-cylinder K9K unit. The engine will be tuned to improve the van's fuel efficiency, thereby increasing the operator's savings.
See all images of the Ashok Leyland Dost from the 2012 Delhi Auto Expo unveiling
Ashok Leyland unveiled the Stile at the 2012 Delhi Auto Expo and left everyone guessing about what's beneath the skin. A wide range of applications will roll out on the platform such as an ambulance van, parcel service vehicle, inter and intra city transport bus, etc. Ashok Leyland has presented such creative variants on the Dost platform as well.
To be able to meet the price target of around 7 lakh rupees, Ashok Leyland engineers are said to be deleting all additional extras and providing a simple interior. Several test mules are currently doing the rounds in Chennai.
From here on, we are going to keep a close watch on this variant, so do write to us if you have spotted a Stile on test.
[Source - CarDekho.com]