Ashok Leyland unveiled the 'Captain' truck series at a press conference in New Delhi yesterday. The variant debuting was the Captain 2523 Tipper, the first of a line that would include Tippers, Tractors and Haulage models.
The Captain features a factory-made cab and is manufactured at Ashok Leyland's Pantnagar plant in Uttarakhand. Its load capacity will range between 16 T GVW to 49 T GVW, with engine outputs varying between 160 hp and 360 hp. The vehicle has been tested for over 2 million kilometers.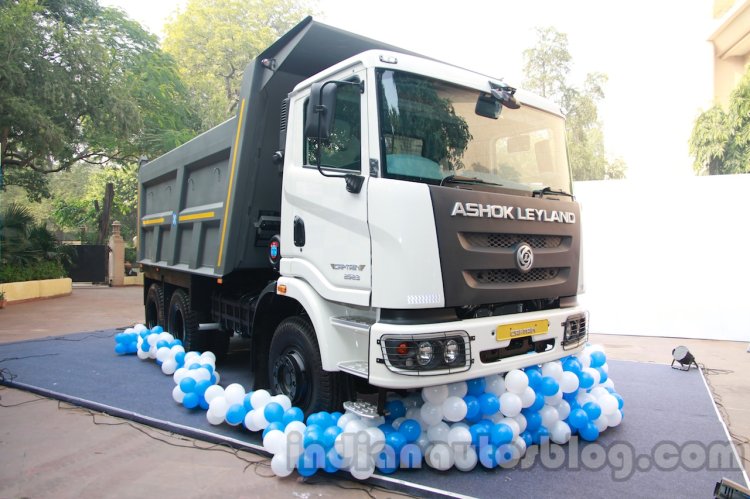 Features in the cabin include tilt and reach adjustable steering, air conditioning, music system and mechanically suspended driver seat with multi-level adjustment. The cab comes in Economy, Standard and Deluxe trims and are further classified into Day Cab, Sleeper Cab and High Roof Cab.
The 2523 Tipper revealed yesterday is a mining truck which uses a 9-speed gearbox. Ashok Leyland says that the powertrain has hub-reduction technology that adds traction to the wheels, and the vehicle is sprung with a heavy-duty bogie suspension. The tipper variants would come in three nodes - 16 T, 25 T and 31 T.
The Captain series will have a 3-year full vehicle warranty and a 4-year driveline warranty. The trucks can be attended to at any of the 475 service outlets across India.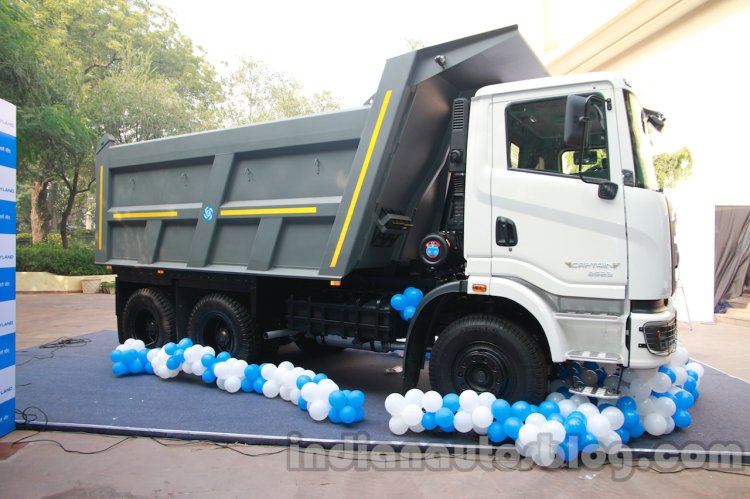 The vehicle would be showcased again at the Auto Expo next month and we expect to receive more details, including the prices then. For now, check the image gallery and brochure attachments below for further info.
Ashok Leyland Captain 2523 Tipper Image Gallery
Ashok Leyland Captain 2523 Tipper Brochure scans
Ashok Leyland Captain 3123 Tipper Brochure scans
Ashok Leyland Captain unveiled - Press Release
[Can't see the press release here? Head to Slideshare]