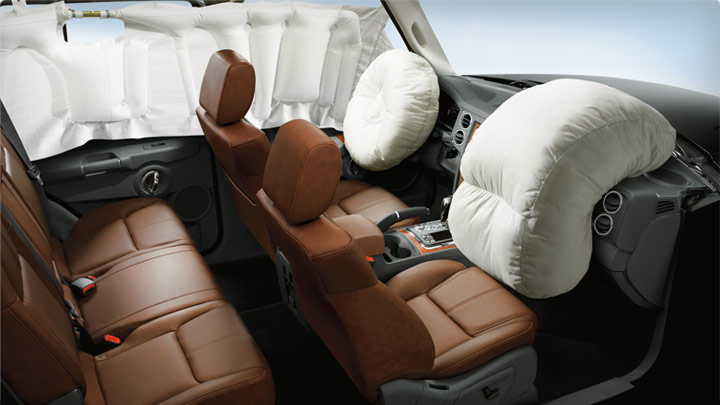 1. Airbags were first offered by GM in America on its luxury vehicles Buick, Cadillac and Oldsmobile. In 1980, Mercedes Benz offered driver side airbags that worked in tandem with seat belt pre-tensioners. Porsche was the first to offer driver side airbags standard on its 944. Airbags are considered to be the most important safety feature in car after the seat belt.
2. Airbags take around 40 milliseconds to inflate fully and would deflate partially in about 100 milliseconds. All happens in a blink of the eye. Airbags have pyrotechnical gas inflators that are triggered by impact sensors.
3. Airbags are safety devices only when the occupant is restrained by a seat belt. If the occupant is not belted up and in case the airbags inflate, the force with which the airbag is inflating could fracture the neck and create severe injuries to the spine. Airbags can even kill when the occupant is not restrained by a seat belt.
4. There are a number of other airbags offered on cars today other than the driver's, passenger's and side airbags. Side curtain airbags and knee airbags are the latest additions to the airbag family. The 2011 Ford Explorer would come with airbags on its seatbelts.
5. The first and only motorcycle to come with airbags was the 2006 Honda Goldwing. Honda claims that the airbags on the Goldwing would reduce the impact force on the rider and would decrease the speed at which the rider is thrown off the bike.
Cars that come with airbags prevent fatalities of accidents greatly but everybody whose car is equipped with a airbags should be conscious of the the airbag's presence at all times so that the body posture and hand positioning do not result in a harmful injury in case the airbag inflates.
Airbags or no airbags, IAB strongly urges you to belt up always when you drive.