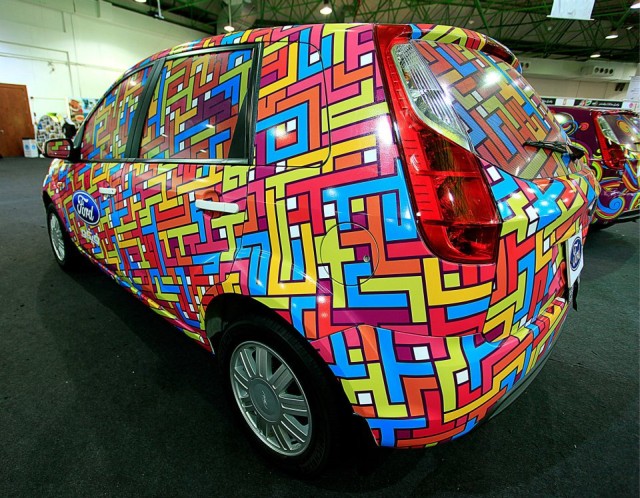 Our reader Sylvester Fermino D'Souza has brought to our notice four customized Ford Figo models were displayed at the P2BK (Proud to be Kuwaiti) exhibition. The foil art is the work of designer Ahmed Al-Rashid. To attract people to the Ford stall, Al-Rashid made these examples as colorful and as vivid as possible.
According to the official website, P2BK encourages ambitious youth to establish a business of their desire and the exhibition aims to bring all such creative talent to mingle with bigger companies under one roof top. The non-profit organization provides support and motivation to budding entrepreneurs.
You can check out more photographs of his one-off Figo and some of his other projects by visiting his Facebook photo album. We present this article specially for Figo customers and enthusiasts.