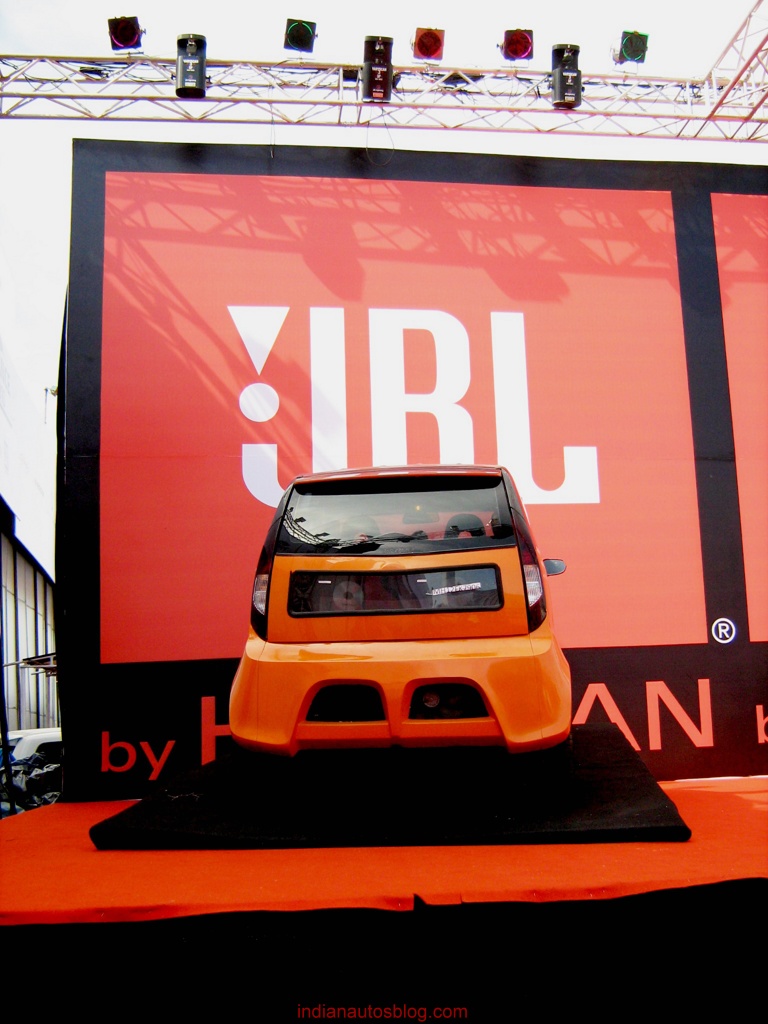 IAB's Kaustbh Shinde attended the Autocar Performance show yesterday and came back with this report. Kaustubh has been a regular to the show and says it has come of age this year with exclusive unveilings and a wide variety of performance products on display.
If there is one day I eagerly wait for, even more than my birthday, then that has to be the Autocar Performance Show. Every year, year after year, Autocar India holds a special exhibition of Performance Cars exclusively for Mumbaites.
Right from exotic rides to performance parts, car care solutions to car loans, you can find it all under one roof. I am a religious follower of this event. In fact I have attended one even during my college exams.
So how was the show you ask…..
It was indeed a joy this year as well. What made it even more special was that this was the first time I think a car was actually launched at APS. Yes, we are talking about the EVO X.
Finally after 8 months of waiting, Mitsubishi has pulled the cover off their flagship rally car. An on road price of Rs 64 lakhs (Mumbai) is a bit optimistic IMHO but it is indeed a true enthusiast car. The price range puts it in the same league as the Nissan 370Z, BMW Z4 (both present at APS) and Porsche Boxter.
If I had the money would I buy one? Errrr……May be No. Given I had a Press Pass, I got to sit in each of the 3 cars. I have to say the 370Z would be my pick of the lot. Why you ask? It makes you feel like you are sitting in a proper sportscar.
Why not the BMW Z4 or Porsche Boster? Don't get me wrong, I love both these cars. But they are a bit grown up. The Nissan, on the other hand, is like being in a video game; way to childish and a lot more fun!
There is no denying, that this year's Show Stopper was the SLS AMG. It even outclassed the Ferrari 599 and LP 560. I had my doubts when I saw the design for the first time last year, but seeing it in-person, I am completely sold!
The only problem that I found with the SLS is that if you are an average height lad like me, closing the door after getting-in can get a bit tricky. I guess the roadster version will solve that problem.
Bikers do not despair. Honda is up for the job with VFR1200, CBR 1000 and CB1000rr.
JBL was business as usual. Smoking hot ICE set-ups coupled with some gorgeous ladies walking the ramp. They also have a couple of Superbikes and a Hamann M3 at their stall.
What else? Oh yes;  I tried the Segway. It is indeed tones of fun!
That's enough of me faffing around. Have a look at the pics. Tell us what you think?
Autocar Performance Show 2010 Image Gallery