Are you a Politician and an off-road Enthusiast? Then you must own a Tata Safari. Tata Safari has been a favorite car for all Indian Politicians only second to HM's Ambassadors. But now Tata Motors have gone one step further by making it more ideal for high profiled officials and statesmen.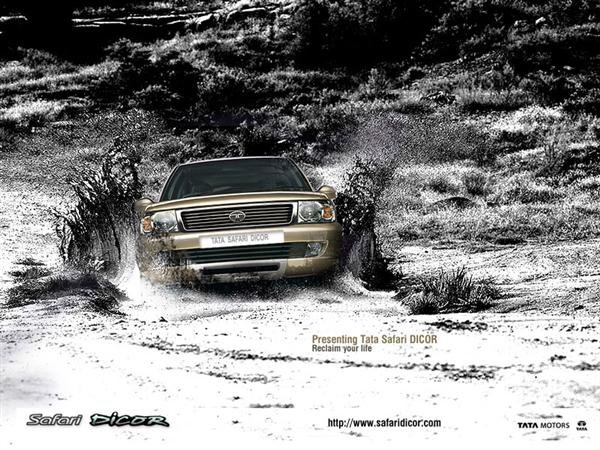 Tata Motors has introduced an armored variant of its Safari that can stand an assault by AK-47. The price for all this malarkey – 60 Lakhs.
Yes! You heard it right, its 8 times the normal price. For that money, even the fuel tank of this Safari will be manufactured using explosive suppressant material to keep it safe from grenade attack. It can even run on flat tires for a distance of 50 kms and at a speed of 50-60 kmph.
A Tata Motors dealer from North India -
Since the cost of the vehicle is so high, very few dealers invest to buy it and stock it in their showrooms. Such vehicles are not promoted by the manufacturing company but can be had after placing an order to a nearest dealer
So if you are someone who gets attacked on a daily basis by heavily armed terrorists groups, head to your nearest Tata dealerships and place an order today ;)