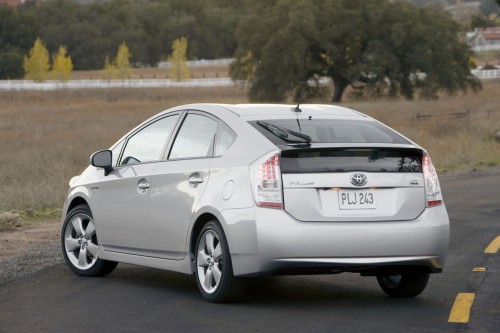 Despite recalls, the Toyota Prius has managed to attract customers in India
The world's largest selling hybrid car Toyota Prius has received 80 confirmed bookings in India and the first batch of 24 have reached customers already. Toyota had settled for 200 cars to be imported from Japan for 2010, but after seeing the demand, it may need to rethink that number.
Sandeep Singh, deputy managing director (marketing), Toyota Kirloskar Motors -
We are happy with the demand for the car and believe that once the cars hit the road demand will go up further. Bookings are robust and should go beyond the 200 cars that we have asked for from TMC, though we are not likely to get any more cars this year. Next year we will definitely order more cars... maybe 400 or 500.
Most of the cars sold so far belong to entrepreneurs and industrialists. Toyota expects Bollywood artists to join the camp soon as the Prius customer, according to the company, makes a statement and stands out of the crowd. Toyota believes this will start happening as soon as cars are available at dealerships for test drives.
Source - Hindustan Times