A lot of poets, automobile journos and car aficionados compare the car to a human being. However, unlike human beings who have stopped evolving visibly, cars continue evolving.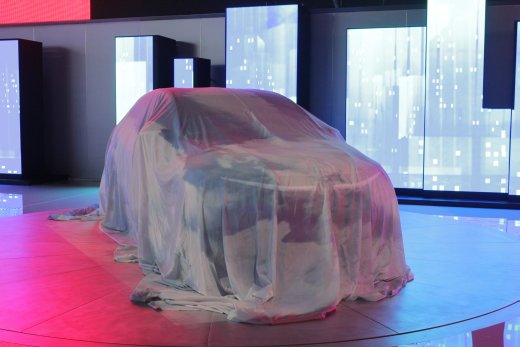 Additions like ABS and airbags which were the most sought-after features are becoming necessities today.
With each passing year, customers are demanding more features in their cars. This means that some features are going to get obsolete. So here is a list of six features that may not be present in your next car –
After cassette tapes, CD ROMs are becoming increasing obsolete. Drivers prefer either using a pen drive or an AUX port or playing music via Bluetooth. In fact, when Honda India launched the Brio, they did not bother putting a CD player in the proposition. In the future, more cars will ditch CD players in favor of USB/AUX/Bluetooth connectivity. We could even see normal hatchbacks having their own storage solutions on-board.
Now, this may not seem like a step in the right direction for us petrolheads but it is going to happen in the future. Most cars are adapting electric power steering (EPS). The benefits are obvious –
No hydraulic pump required so the cost of manufacturing goes down.
EPS draws no power from the engine and can be tailored for weight and resistance.
But on the negative side, we will lose the true steering or torque feedback. EPS replicates the feel of steering which may not be absolutely accurate. For example, the Ford Classic (previous generation Fiesta) uses a hydraulic steering whereas the current Fiesta uses an EPS step up. That's a big change for a company that for ages has produced cars that are driver-centric.
Any avid gadget freak (such as moi) can tell you buttons are passé. These days even washing machines come with touch-screen functionality. Internationally, many cars come with touch screen centre consoles. Here in India, Tata's designed a small screen for the Manza, making it the first in the B+ sedan segment. The Skoda Superb, Volkswagen Jetta and Passat in India all come with touch screen functionality. In the future, even small, economical hatchbacks will sack dashboard buttons and appoint a touch screen.
India is inching towards automatics. Slowly but surely, manual gearboxes are on their way out. Earlier perceived as something only luxurious cars could have, automatic gearbox are becoming more and more mass market. Ford developed a cheaper 'PowerShift' dual-clutch automatic gearbox that is as good as a manual gearbox while being more fuel efficient. Whoever can come up with an affordable diesel AT in the hatch and sedan segments under 12 lakhs is going to start this revolution of moving India from manual to auto.
As more and more SUVs become tar-hugging soft roaders, they are going to lose their off road abilities. With increasing stress on emissions and fuel economy, the death knell has rung on high clearance vehicles with heavy frames and sub-assemblies.
In future, we will see people developing a strong liking for soft roaders. Hard core, 4X4, body-on-frame off roaders with multi-diff-locks are going to part ways with us.
Don't you hate carrying your car keys? And if you misplace them, god help you. In the future, you will be unlocking your car using your smartphone. Metal keys will cease to exists and apps will take over the duty of locking/unlocking your car and even starting it.
Have I missed out on anything? You tell me in the comments section.