I have been observing a new trend in recent car launches. Every manufacturer in India wants to target the youth. It is not difficult to see the rationale behind this push.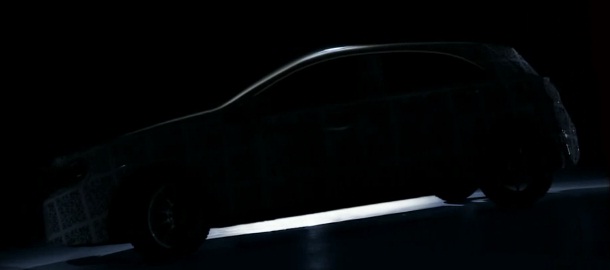 India is a young nation and most of the wealth lies with the youth. They are updated about new cars and play an important role in car buying decision.
But most manufacturers have a very skewed perception what the young India wants. The best example is Tata Motors trying to sell the Tata Nano to college-going kids; it was never meant to be. No college-going kid is ever going to sacrifice his public image in a Nano. I am not saying it's a bad car, it is just not something the youth would like.
Speaking as someone who just completed his silver jubilee, I think I can give you a fair idea of what 'we' want in our next car –
The youth is exposed to so many products that are aesthetically beautiful. Our fashion, our gadgets, our accessories, they are all trendy. Some like aggressive design, some like silhouette curves, but overall we like beautiful products. Don't give us the Tata Nano or the Alto800, give us the Hyundai Eon.
Airbags, ABS, ESP, Traction Control are not marketing material anymore. We assume that some of these are already present in our cars. Safety is not optional but it is assumed.
Give us something different
We are bored of these sedan, SUV, hatchback categorization. Give us compact SUVs, give us coupe-crossovers, give us Cabrios; give us something different!
Either through rebadging (Renault-Nissan, hope you are listening) or designing a plain and unemotional car (Liva, Sail U-VA, Evalia) you are not going to convince the youth. Like each of us, our cars have to be original and stand for their own values. It must be a finger print, once its made, the dies have to be thrown away.
Sure, our parents grew with aspirations of buying their first Maruti Suzuki. But we are not brand loyal. We change brands faster than we change our pants! So new boys such as Nissan, Ford, Volkswagen and Renault, you don't have to worry about 'lost ground'. When it comes to car brands, for us it's a level playing field.
The degree of how geek we are may change, but we are a 'gadget generation'. Our life revolves around technology. We need our social networks, we need our music, we need touch screens and we need connectivity.
Give us personalization options. My car should be different than others. I don't want to follow, I want to lead. We appreciate accessories, optional extras, body customizations et al.
We want our cars to be Swiss knifes
We want our cars to do everything for us. They should be comfortable and sporty, power packed yet fuel efficient, technology-packed yet reliable. They need to exude quality, be low on maintenance and yet not be very expensive to buy.
Are we demanding? You bet!