The third generation Kia Sorento debuted in August 2014. Three years later, the mid-size SUV has received a facelift in South Korea.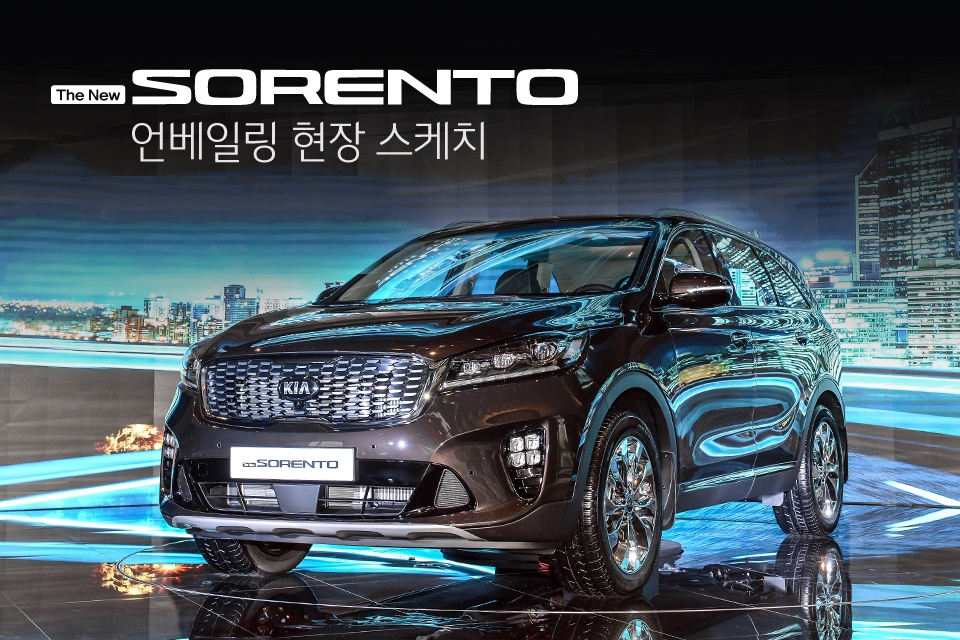 The front of the SUV gets revised 'tiger-nose' grille and lower grille, three-element full-LED headlamps and ice cube LED fog lamps. New design 19-inch wheels give a fresh look to the profile. At the rear, the LED tail lights have new graphics, and there are twin-tip mufflers to give the SUV a sporty look. Both bumpers and skid plates are restyled.
On the inside, the new Kia Sorento features a new four-spoke steering wheel, new brown colour scheme, new gearshift lever and diamond-quilted leather seats. The CD player appears to have gone. The driver and passengers on board do have the convenience of wireless smartphone charging now. On the safety front, the new Sorento has features like Lane Keeping Assist (LKA), Forward Collision Assistance (FCA), Blind-spot Collision Warning (BCW)/Rear Cross-Traffic Collision Warning (RCCW) and Driver Attention Warning (DAW).
The 2018 Kia Sorento measures 4,800 mm in length, 1,890 mm in width and 1,685 mm in height, with a wheelbase of 2,780 mm. It is available with three engines: 2.0 T-GDI petrol, R2.0 E-VGT diesel and R2.2 E-VGT diesel. The 2.0-litre petrol engine produces 240 PS and 36 kg.m (353.04 Nm) of torque. The 2.0-litre diesel engine develops 186 PS and 41 kg.m (402.07 Nm) of torque. The 2.2-litre diesel engine delivers 202 PS and 45 kg.m (441.30 Nm) of torque. The 2.0-litre diesel engine model has a 6-speed automatic transmission. The 2.0-litre petrol and 2.2-litre diesel engine models get a new 8-speed automatic transmission.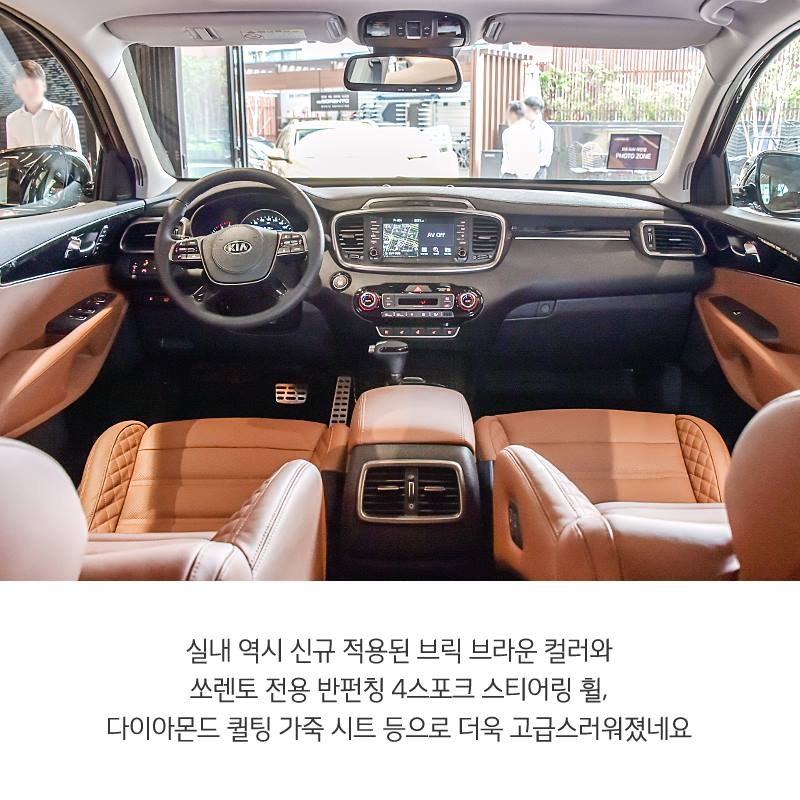 Also Read: 2017 Kia Rio sedan (Hyundai Verna/VW Vento rival) revealed in Russia
The 2018 Kia Sorento is priced from 27,850,000 Won (INR 15,96,675.16) to 34,250,000 Won (INR 19,63,595.12) in South Korea. The new model is now on sale in its home market and should reach international markets later this year.