Mar 19, 2017 - 2:22pm IST
Filed under Audi, Car Reviews, Audi A4
2017 Audi A4 diesel - First Drive Review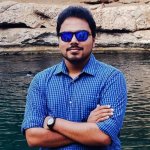 Aravind Jayachandran, It goes without saying that I'm a huge petrolhead and can apparently convert all my driving emotions into words you can read.
With 400 Nm of torque and a lighter chassis, the new A4 TDI is more sprightly.
Similar to the move made by Volkswagen for the Ameo, Audi had launched the latest A4 in its petrol avatar first, before introducing the diesel version in India months later. There had to be a diesel variant of the new A4; in such a segment, buyers actually prefer the fuel efficiency and oodles of torque from a diesel motor, so Audi had reassured us that a diesel variant was in the pipeline for early 2017.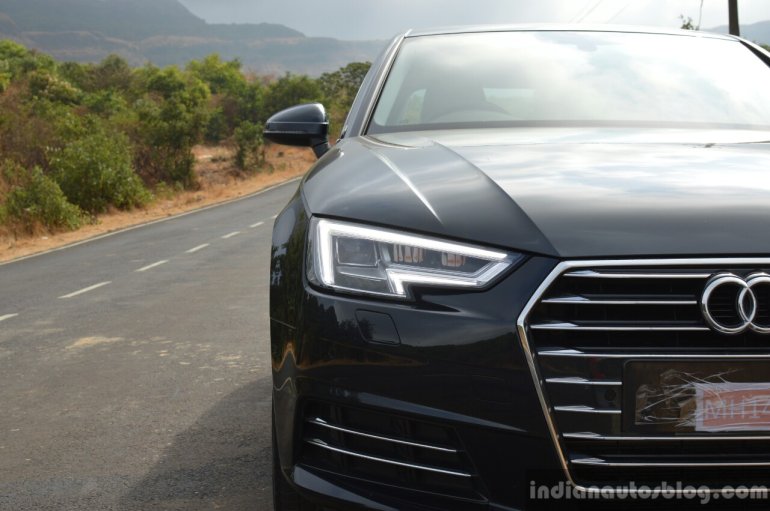 And now it's on sale at a starting price of INR 40.20 Lakhs (ex-showroom Delhi). It is the variant I have been waiting for to drive ever since rumours of the new A4's arrival in India were circulating, as I was curious to find out whether the 120kg weight loss has improved its on-road performance as well as fuel efficiency.
We have a detailed review of Audi's newest A4 from the national drive of its petrol variant, so this review will mostly focus on the diesel powertrain. The new A4 may have adopted diesel power a bit later than expected (thanks to Indian diesel quality), but it is finally here to take on the BMW 320d and Mercedes C220 d. Here's our first drive review of the new Audi A4 35 TDI.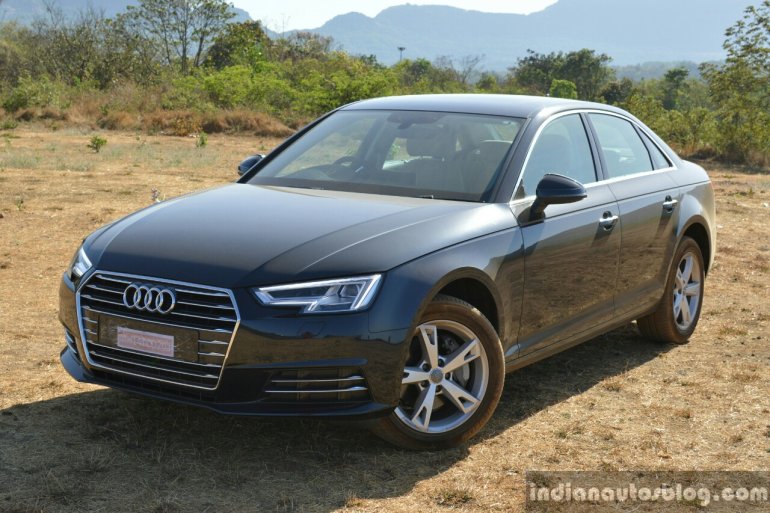 Under the hood is an updated version of the familiar 2.0L TDI four-cylinder turbodiesel engine, which produces 15 hp more than the older unit, now producing 190 hp and 400 Nm of torque. Thankfully, Audi has ditched the previous A4's CVT for the fan favourite 7-speed S-Tronic dual-clutch automatic gearbox, which shuffles power to the front wheels. There is still no option of a Quattro AWD system in the latest A4, although it is not a feature target buyers would necessarily miss.
The refinement levels of its predecessor were already quite stellar, and the new A4 improves it by a significant notch. At startup, the engine idles into a faint diesel thrum, which then shifts to near silence on the move. It's staggering to see how far refinement levels of four-cylinder diesel motors have come, and the new A4's 2.0 TDI is a testament to that.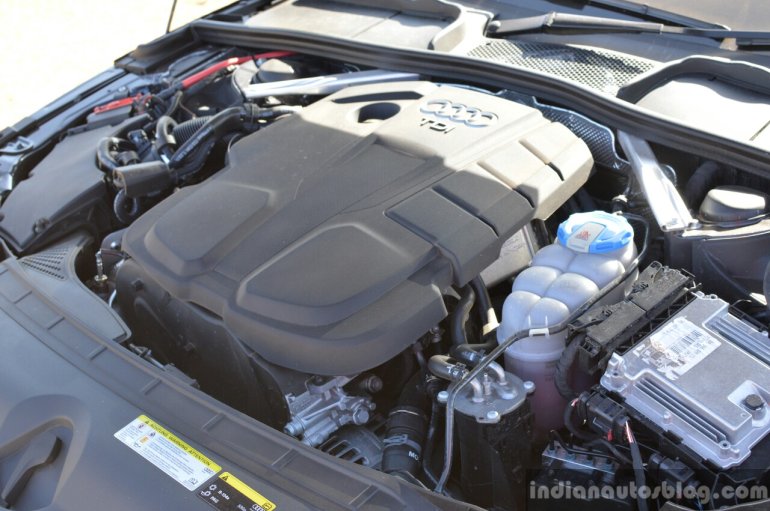 The A4 has Audi Drive Select with four modes: Comfort, Auto, Dynamic and Individual. In 'Comfort' mode, the A4's drivability is, as its name suggests, simply comfortable. The gearbox is as smooth as velvet, and the excellent engine refinement makes it a delight to drive in city traffic. Of course, there's nothing delightful about being stuck in city traffic, but it is less stressful in the new A4.
So what is it like with the foot down on an empty road? The A4 TDI is claimed to accelerate from 0-100 km/h in 7.8 seconds, before hitting a top speed of 237 km/h. From behind the wheel, it does not feel overwhelmingly fast, but you would be surprised by how quickly the speedometer's needle can cross 100 km/h, and it keeps accelerating with intense zeal. Except for the R8 supercar, this is a typical trait I've experienced from other Audis.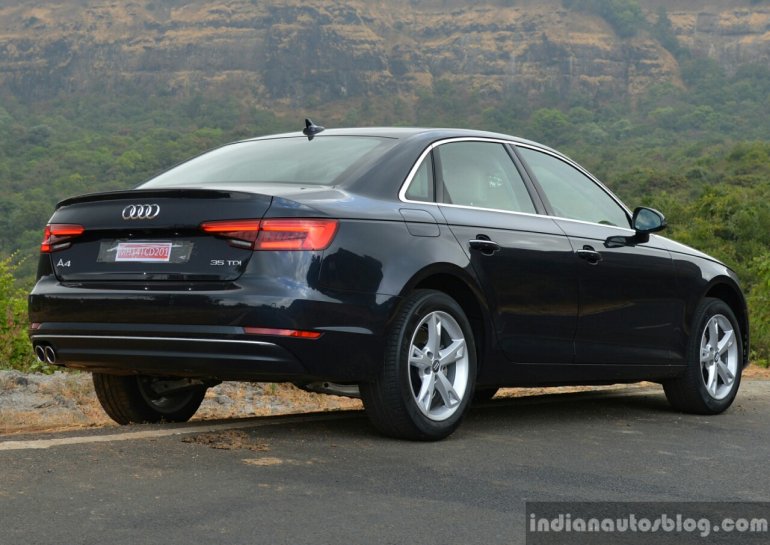 The 7-speed S-Tronic is a significant improvement over the previous A4's CVT. In Sports mode, it holds onto gears for a longer duration to continue riding the wave of torque and downshifts exactly when you want it to around bends. It comes with tiny steering-mounted paddle shifters, should you want to chime in and help the onboard computers.
The A4 diesel is capable of averaging a fuel efficiency of 18.25 km/l (ARAI-certified), making it 7 percent more fuel efficient than its predecessor. It's possible to reach close to that figure, but if you're as enthusiastic as I am behind the wheel, it's hard. After a blast down the Mumbai-Pune expressway and cornering on Aamby Valley's twisties, it displayed an average fuel efficiency of 11.1 km/L, which is decent for a D-segment diesel-powered luxury sedan.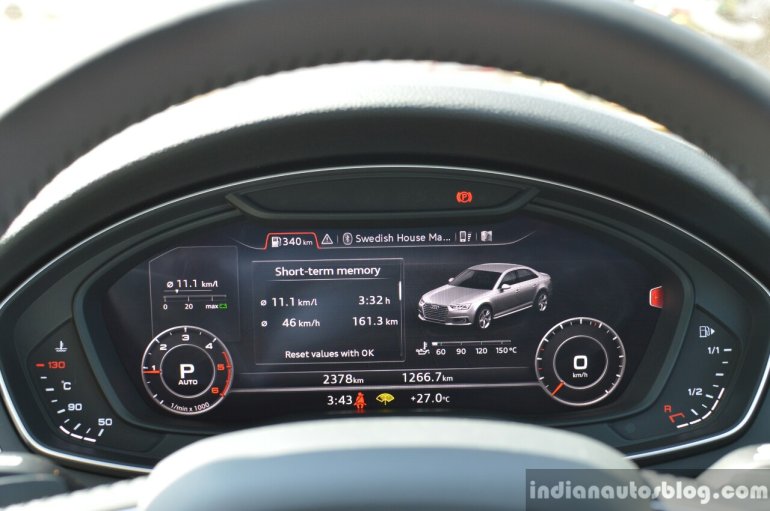 The ride quality of the new A4 is fairly pleasant and is a remarkable improvement over the previous A4. At low speeds, most road bumps and potholes would leave the drive unfazed, while the meaner ones will have your passengers complaining. At high speeds, the A4 has that typical rock-solid stability normally expected from European cars, so cruising at 120 km/h is as stress-free as average city speeds.
If you're looking for excitement from the new A4, be prepared for a slight disappointment. Around corners of the road leading up to Aamby Valley, the A4 exhibited good composure and felt safe from behind the wheel, but I just didn't feel like going back up and coming down, like I would in the helm of a BMW 3 Series or a Jaguar XE. The A4 is more of a mid-size luxury sedan suited to shuttle you between business meetings, rather than hoon around twisty roads during the weekends.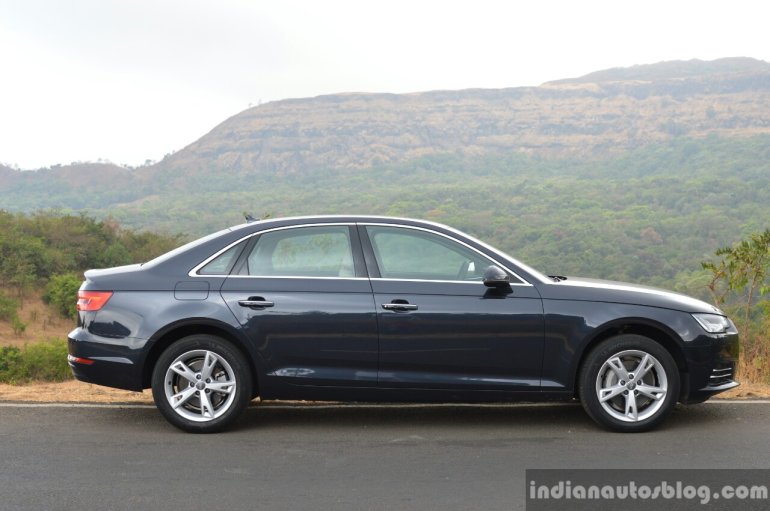 To distinguish the A4 diesel from its petrol-powered counterpart, look for the '35 TDI' badge on the boot and twin chrome-finished exhaust pipes tucked neatly. Otherwise, it looks largely similar to the A4 petrol we drove last September. The exterior is an evolutionary step up over the design of the previous A4, with new elements that give it a sharper, cleaner look. Like the Mercedes C-Class, the A4 gives the impression of a sedan bearing an INR 40+ Lakh price tag.
The interior has the most contemporary design in its segment, although I'm not a fan of the gloss wood trim on the black dashboard, floor console and door cards. Models sold outside offer options of knurled aluminium or open pore ash wood trim, which would've matched better with the beige and black colour combination.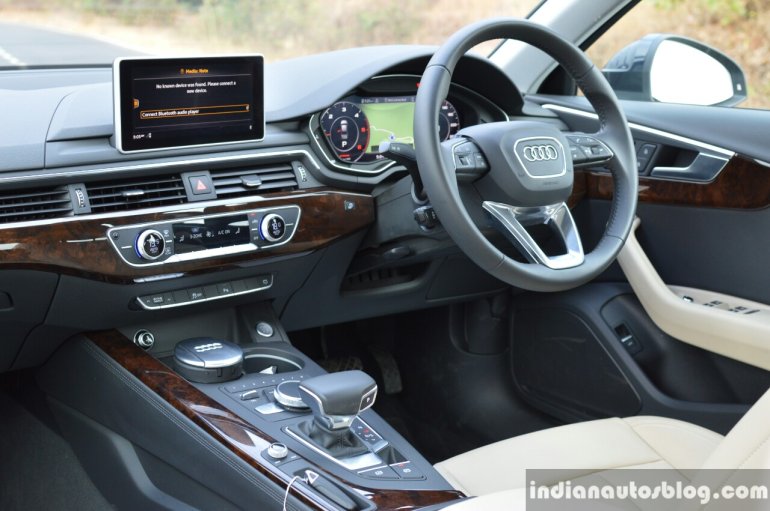 Apart from that, there's very little to fault with the interior design, choice of materials and build quality, which follows Audi's typically high standards. There's a decent amount of space in the cabin, although I did find the rear seats to be a bit upright and lacking thigh support.
The feature list is nothing short of impressive, to say the least. If you're a gadget freak, you'll swoon for the new A4. The highlight is the Audi Virtual Cockpit display which is, quite possibly, the best driver's display fitted to a car. The graphics are butter smooth, the resolution is crystal clear, and it feeds you a tonne of information right under your peripheral.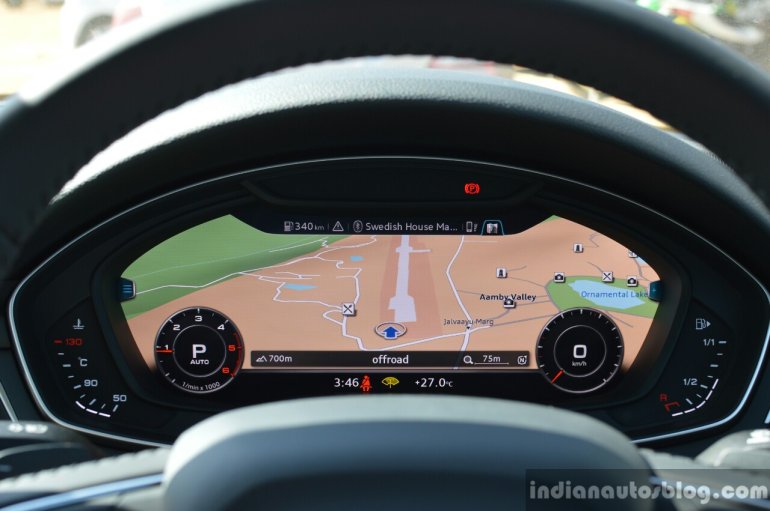 Other noteworthy features include tri-zone climate control, a freestanding MMI display with GPS-guided navigation, touchpad with handwriting recognition, Audi Phonebox with Qi wireless charging and a sunroof.
First Impression:
The Audi A4 may be more expensive than the base variants of the Mercedes C-Class and BMW 3 Series, but it's only available in a single, feature-packed variant. So if you compare it to equivalent grades of the other two Germans, the new A4 manages to undercut them by a significant margin. On top of that, it is relatively a newer car in the segment.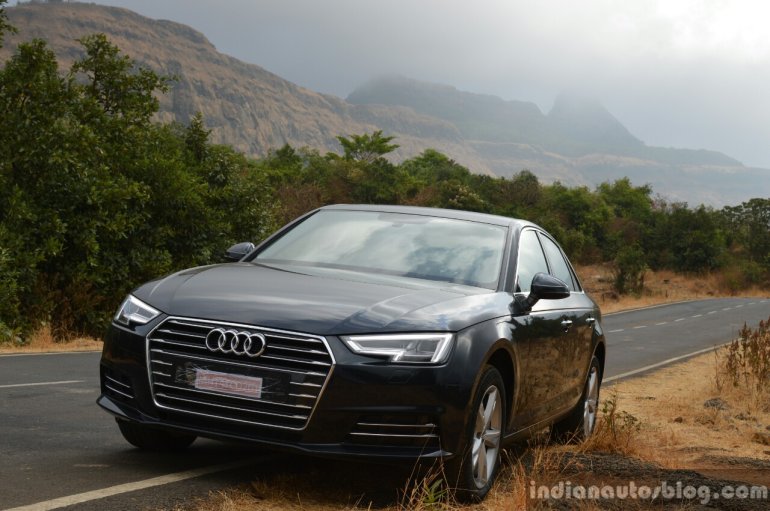 The A4 TDI stood out to me as a sedan that packages the best of Audi's latest innovations in a smaller, more accessible package. In the D-Segment, the A4 is probably the most feature-packed sedan in its segment, which would appeal to the tech-savvy folks out there. The new 2.0 TDI engine and 7-speed DSG combo is one of the most refined and quickest units in its class, a trait that most target buyers look for.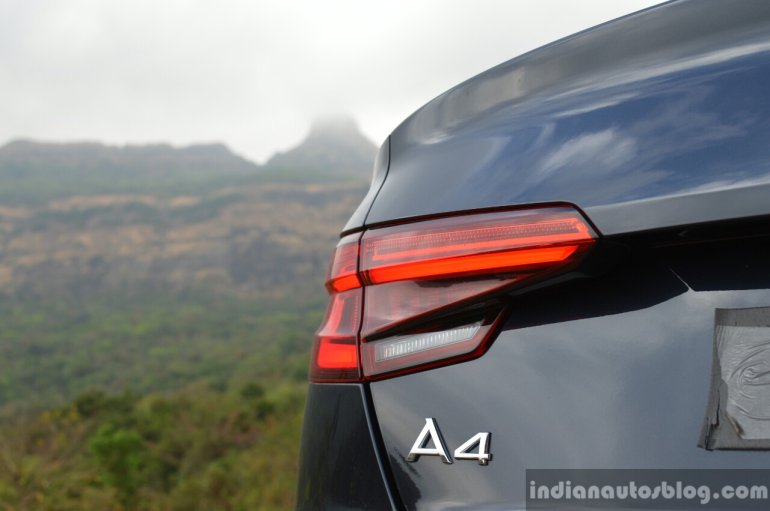 From an overall perspective, the new A4 35 TDI is a significant improvement over its predecessor. If you weren't impressed with the previous A4, you would be gushing over the new one.
2017 Audi A4 - Image Gallery