Pricing yet to be announced.
The fourth generation Nissan Pathfinder was introduced in 2012 as a 2013 model. Mid-way through its life, the company has given it a facelift for the 2017 model year. Here's a pictorial comparision between the facelifted Nissan Pathfinder and the pre-facelift Nissan Pathfinder.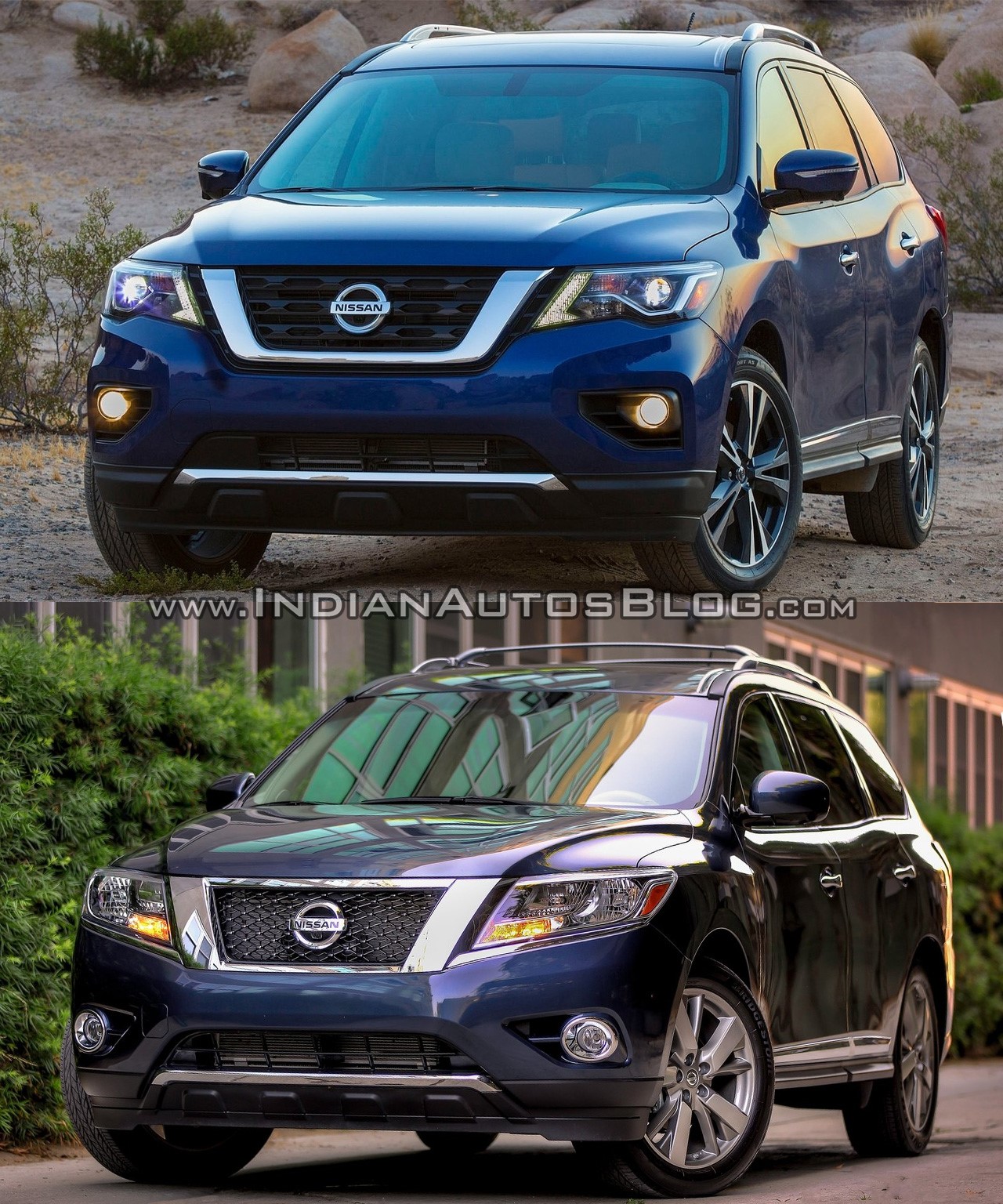 On the outside, the 2017 Nissan Pathfinder is changed from the 2016 Nissan Pathfinder with new front and rear fascias, hood and V-motion grille, foglights and door mirrors with integrated turn signals, as well as LED headlights and LED daytime running lights. The drag coefficient has been reduced from 0.34 Cd to 0.326 Cd.
Inside, the 2017 Nissan Pathfinder has improved upon the 2016 Nissan Pathfinder with redesigned center console, new metallic and wood finishers and new cloth seat materials. The Around View Monitor now comes with Moving Object Detection. Unlike the 2016 model, the 2017 model is available with Intelligent Cruise Control and Forward Emergency Braking. An 8.0-inch touchscreen display is now standard in place of the previous 7.0-inch touchscreen display.
With the facelift, the Nissan Pathfinder's 3.5-liter naturally aspirated V6 gasoline engine has seen addition of Direct Injection, revised air intake system, electronic variable timing control and Mirror Bore Coating. The maximum power has been increased from 260 hp to 284 hp and the maximum torque has been increased from 240 lb.-ft. (325.40 Nm) to 259 lb.-ft. (351.16 Nm).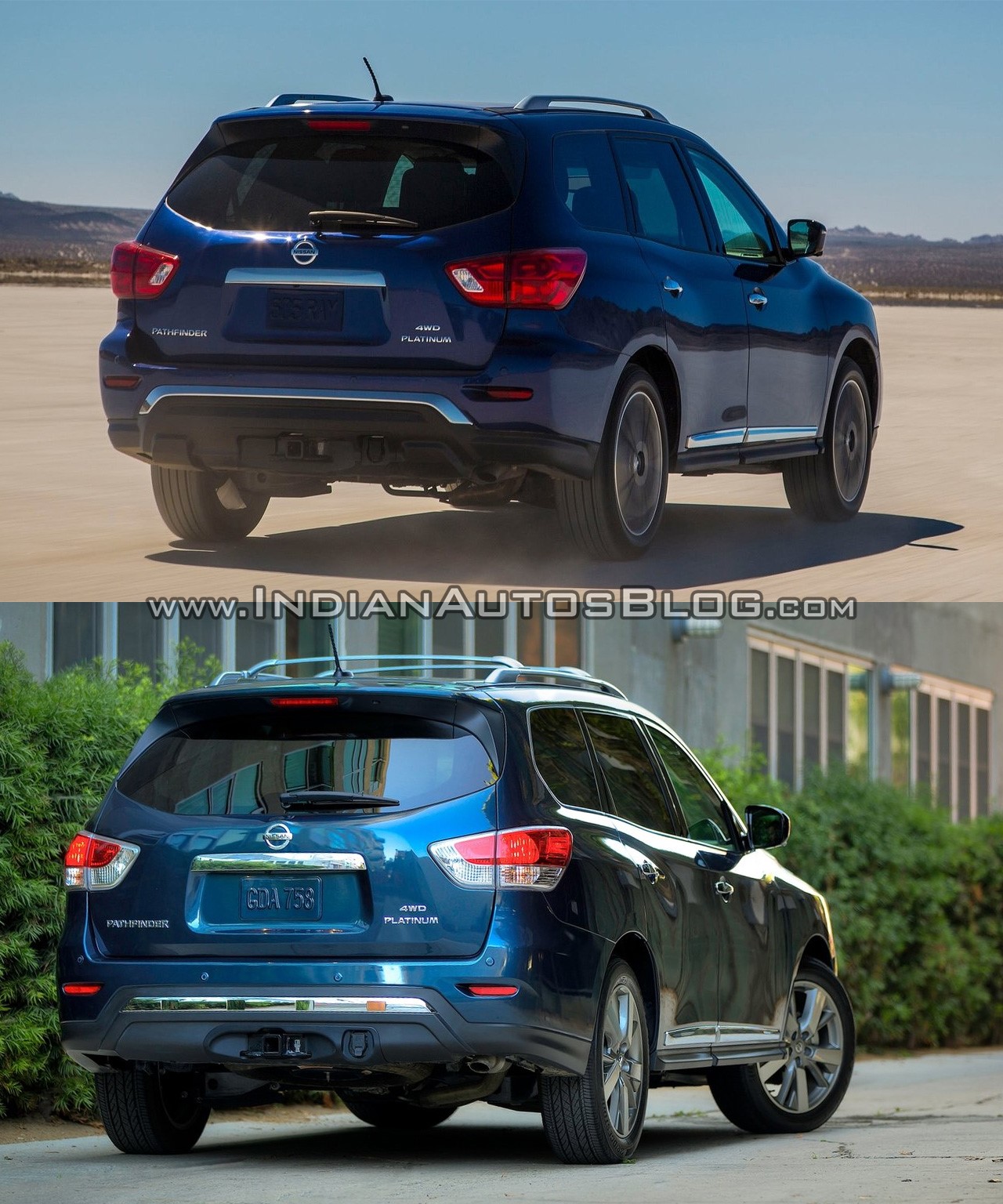 Also See: 2017 Nissan Micra – Rendering
The maximum towing capacity is now 6,000 lbs., 1,000 lbs., more than the 2016 Pathfinder. Other mechanical changes include 11% more responsive steering, 11% stiffer front shocks, 7% stiffer rear shocks, rebound spring front struts, 25% increased rear rebound spring rate and reduced body roll (0.5g turn).