Nissan has unveiled the 2017 Nissan GT-R (facelift) at the New York International Auto Show. Here's a pictorial comparison between the 2017 Nissan GT-R and the outgoing version.
Nissan GT-R Exterior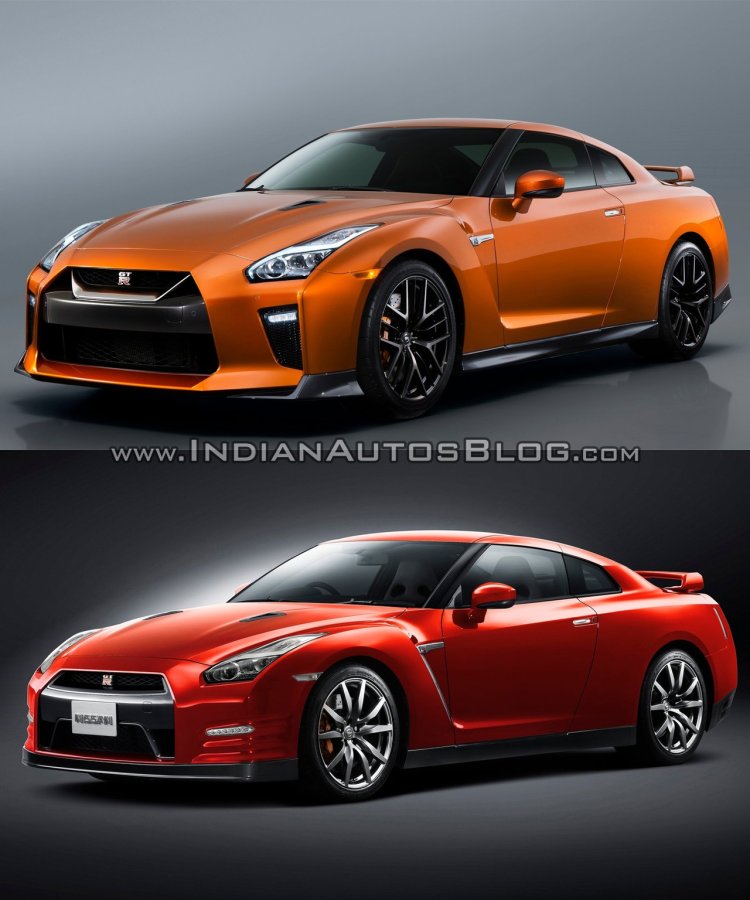 The 2017 Nissan GT-R features a new V-motion grille with a matte chrome finish and an updated mesh pattern, new hood, newly designed front lip spoiler and restyled bumpers. The side sills have been pushed out to direct air flow around the vehicle.
Nissan GT-R Interior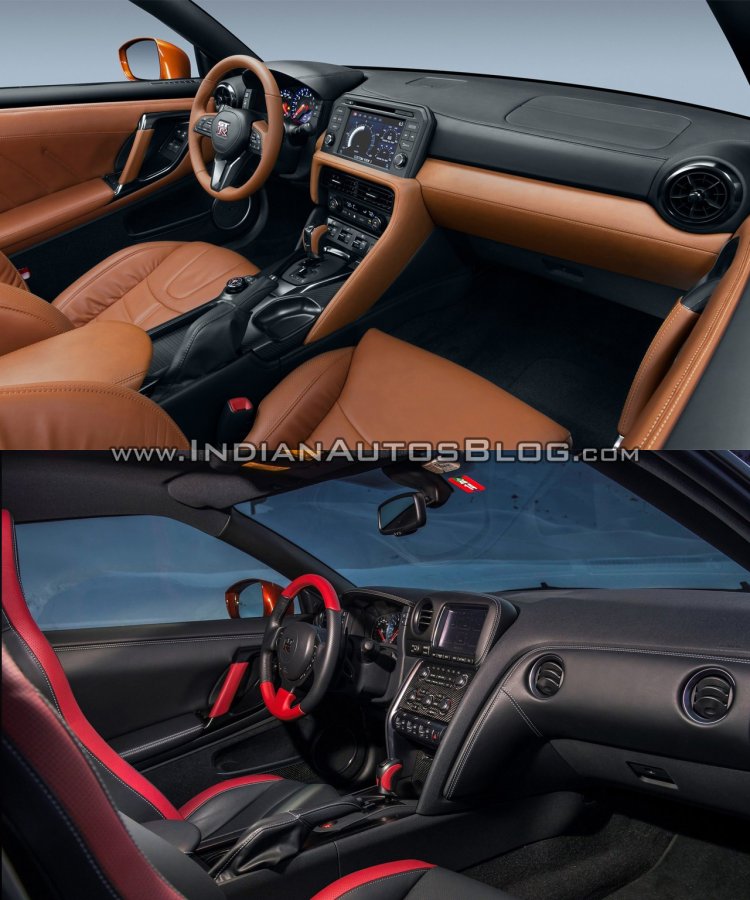 The cabin has been redesigned for a more upmarket appeal and improved ergonomics. The entire dashboard is new, the instrument panel is wrapped in a single, seamless piece of hand-selected Nappa leather stitched with immaculate precision, the cushion layer of the instrument panel leather has been updated with a new, thinner material for weight reduction, and thanks to a new side-support construction method, the front seats have been made lighter.
The shift paddles have been moved to the steering wheel and thus, the driver no longer needs to take his hands off the steering wheel to shift gears. The 7-inch touchscreen display has been replaced by an 8-inch touchscreen display. The number of switches have been reduced from 27 previously to just 11. There's also a new Display Command control on the centre console which is easy to operate.
Nissan GT-R Performance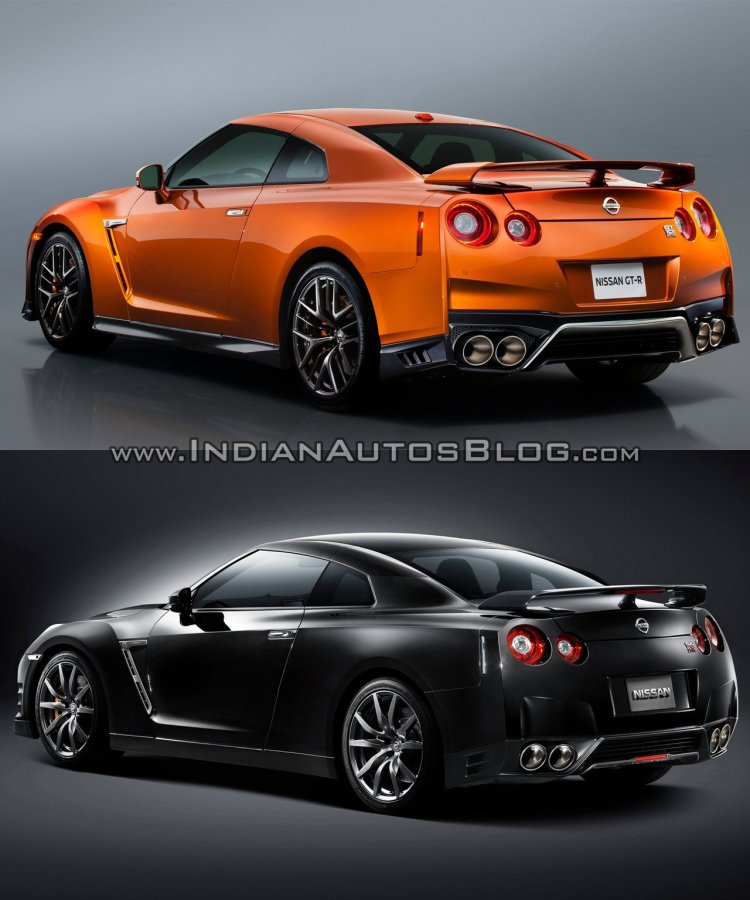 Also Read: Tokyo Live – Nissan GT-R GT3 and GT-R Nismo N-Attack package
The VR38DETT 3.6-litre twin-turbo V6 engine, which produces 545 hp and 463 lb.-ft. (628 Nm) in the outgoing GT-R, has been uprated to produce 565 hp and 467 lb.-ft. (633 Nm) of torque. The hike comes thanks to extra boost from the turbochargers and new individual ignition-timing control of the cylinders.
The 2017 Nissan GT-R will go on sale in USA in Summer 2016.