The VW Phaeton may only have found a handful of Indian customers owing to its sedated looks and very little snob value, but VW is definitely sticking by its 'sensible' product. An all-new Phaeton is planned for 2016 to get the respect of the other limousines.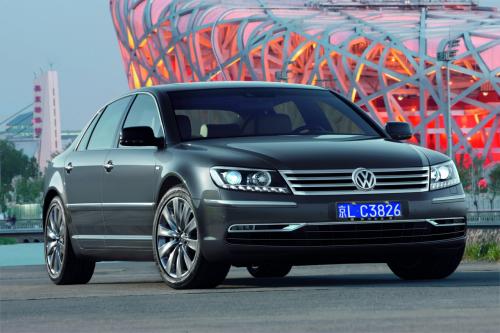 We are already aware that the styling of the new Phaeton will be conservative and it will have a downsized to V8 instead of a W12 to meet emission norms.
Adding to that, Auto-motor-und-sport.de reports that the 2016 VW Phaeton will share its architecture with the new Audi A8. This means that the new Phaeton will be based on the Modular Longitudinal (ML) platform. The styling will be influenced by the VW Cross Coupé concept. VW is also planning a V6 model with elongated wheelbase for the Chinese market where it is extremely popular.
The regular range of petrol and diesels will be offered on the new Phaeton. It will also feature cylinder de-activation technology to improve the fuel efficiency.
[Source: auto-motor-und-sport.de]