Both vehicles get their Japanese premiere at the show.
The all-new 2016 Toyota Prius and C-HR Concept have both made their Japanese premiere at the 2015 Tokyo Motor Show. The Prius will be going on sale in Japan by the end of this year.
2016 Toyota Prius: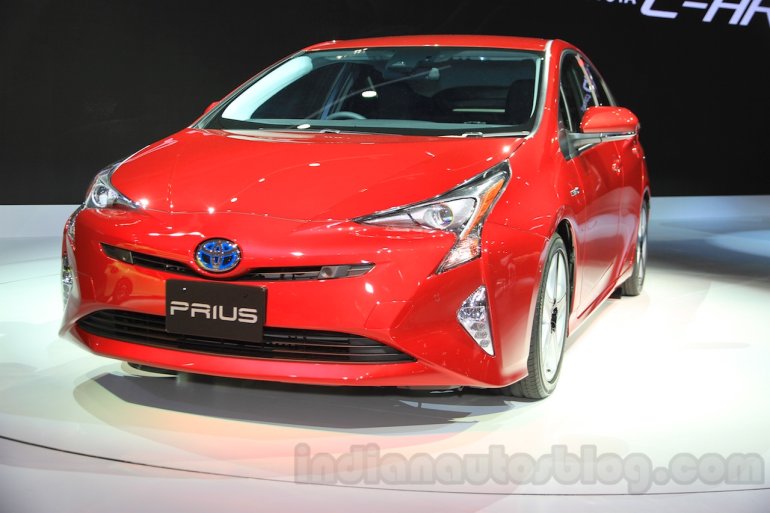 The fourth-generation Prius showcased at the show sits on the new TNGA platform with Toyota saying that rigidity has been improved by 60 percent. The new Prius comes with dimensions of 4,540 mm, 1,760 mm and 1,470 mm in length, width and height respectively alongwith a wheelbase of 2,700 mm.
The five seater gets an angular designed front fascia with the rear featuring radically different styling from its predecessor. It gets a larger windscreen, floating roof impression and long vertical taillights. The placement of the powertrain, lowering of the roof by 20 mm and adoption of the new platform have all contributed to lowering the center of gravity and therefore enhancing stability.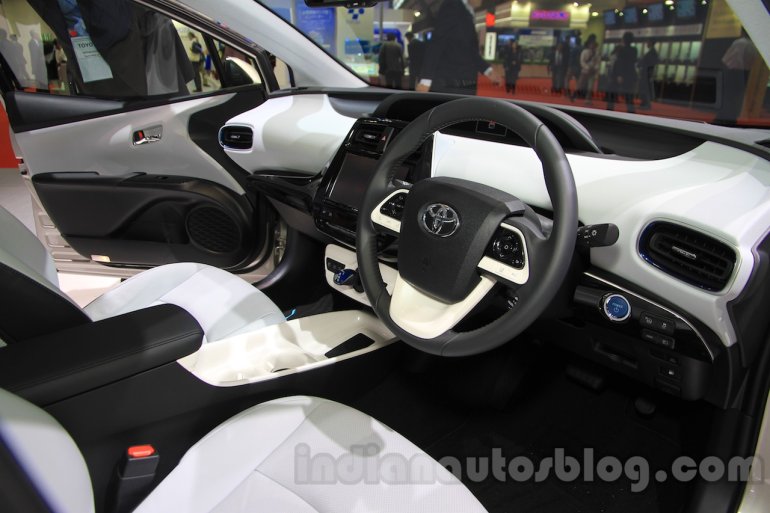 Toyota claims that comprehensive size and weight reductions were made to the major hybrid components that has helped them achieve over 40 percent thermal efficiency and 18 percent improvement in fuel economy and carbon emissions.
Safety systems on the new Prius are Blind Spot Monitoring, Rear Cross Traffic alert, adaptive cruise control and in Japan it also comes with Toyota Safety Sense active safety package, which combines the capabilities of millimeter-wave radar and monocular camera to detect both, vehicles and pedestrians.
Toyota C-HR Concept: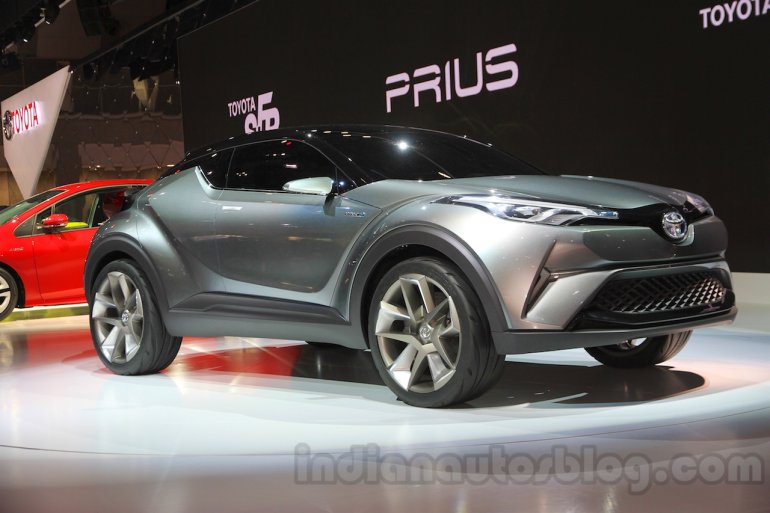 This compact crossover concept heralds a new design direction for Toyota building upon two key elements of the company's design language – Keen Look and Under Priority. The diamond-inspired styling and sculpted lines are supposed to remind onlookers of a precision-cut gemstone. The sleek front profile in addition to the high ground clearance and huge fender flares succeed in giving it a sporty and athletic look.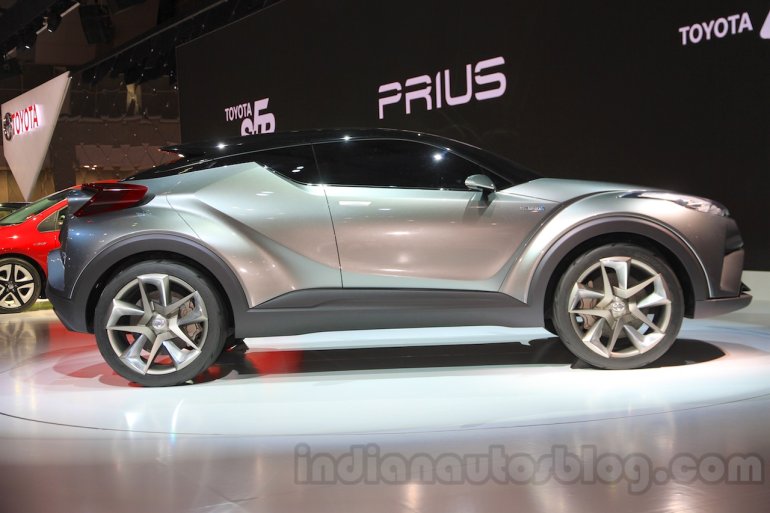 The concept measures in at 4,350 mm in length, 1,850 mm in width and 1,500 mm in height. The compact dimensions have enough room claimed to seat five occupants with a wheelbase of 2,640 mm.
The production version of the C-HR is expected to debut at the 2016 Geneva Motor Show.