Both are India-bound SUVs.
CarAdvice has pitted the 2016 Toyota Fortuner and 2016 Ford Endeavour, both in their respective next generations, giving us a good look as to how the two India-bound SUVs compare.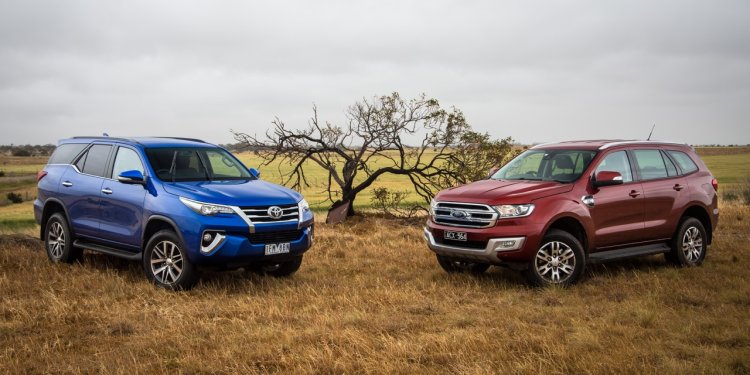 Both models sport new exterior styling that is a departure from their respective predecessors. While the Ford Endeavour banks on butch American looks, the Toyota has sharp lines and more sculpted features. Both get projector headlamps, chrome grille, foglamps, large alloy rims, and a high ground clearance.
On paper, the new Endeavour is slightly bigger than its Japanese rival, measuring 4,893 mm long, 1,862 mm wide, 1836 mm high, has a wheelbase of 2,850 mm and ground clearance of 225 mm. The 2016 Toyota Fortuner is 4,795 mm long, 1,855 mm wide, 1,835 mm high, has a wheelbase of 2,750 mm and a ground clearance of 193 mm.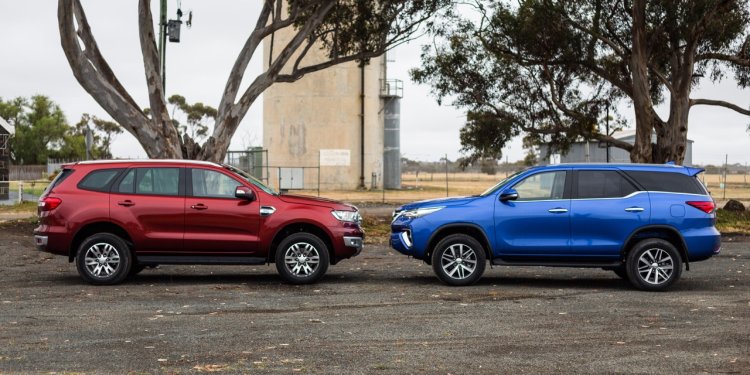 As for engine lineup, the Toyota Fortuner comes with two four-cylinder diesel engine options: a 150 hp 2.4-liter GD diesel and a 177 hp 2.8-liter GD diesel engine, which are paired to either a 6-speed manual or 6-speed automatic, while an AWD system is equipped in the 2.8-liter variant.
The Ford Endeavour's lineup comprises of slightly more powerful diesel engines: a 158 hp 2.2-liter four-cylinder diesel and a 197 hp 3.2-liter five-cylinder diesel. Transmission options include a 6-speed manual and 6-speed automatic, and an AWD system is present in the 3.2-liter variant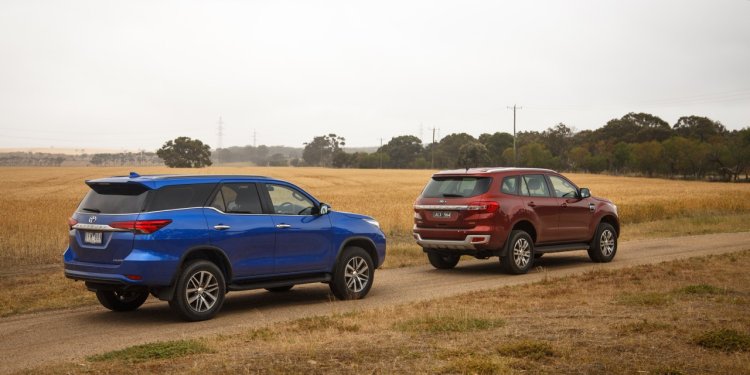 Also Read: 2015 Ford Figo Diesel and Petrol-Automatic Review
The 2016 Ford Endeavour is confirmed to launch in India in early-2016, while customers looking forward to the next generation Toyota Fortuner will have a long wait ahead, as reports suggest that it will arrive in the country in 2017.
[Source: Car Advice]