An image of what could be an early official sketch of the next gen Skoda Superb has surfaced in China. Autohome.com.cn, who carried the drawing, reports that it was revealed by Skoda at an event held at the embassy of the Czech Republic in Beijing.
Going by the sketch, the 2016 Skoda Superb derives its design cues from the Vision C Concept that was showcased at the Geneva Motor Show this year. The next iteration of the premium sedan is full of clean lines and angular elements with accentuated character lines.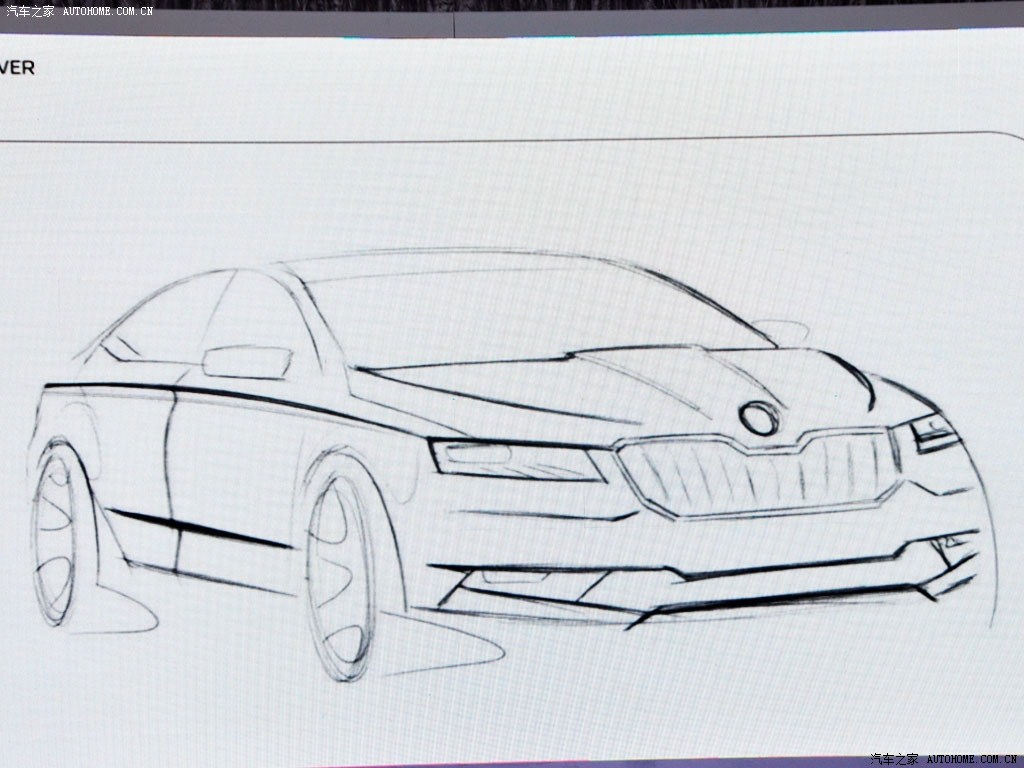 Conforming to the brand's latest design language, the new Superb gets rectangular headlamps, possibly with LED detailing, and redesigned secondary airdam and foglights. Trademark Skoda elements such as the angular front grille and a central ridge on the bonnet are retained.
In profile, the roofline of the new car arches smoothly to give it a coupe-like appearance. The greenhouse has been totally redesigned in accordance with the roofline and includes an upward sweeping rear kink like the new Octavia.
A sketch showing the rear has not been revealed, but expect sharp elements to complement the rest of the car. Overall, the next gen Superb appears to be more tightly skinned with a sportier appeal. The interior design is also expected to head in the direction set by the Vision C Concept.
Skoda's upcoming flagship sedan will be based on VW's MQB platform and would share majority of its components with the next gen VW Passat, which has been teased. Powertrain details have not been formally announced but expect more power and efficiency from the existing engines.
The next gen Skoda Superb is expected before the end of 2015. Skoda Chairman Dr. Winfried Vahland said earlier that the new Superb would be a "revelation" in design.
[Source: Autohome.com.cn]