Skoda engineers have started working on the next generation Superb which is due for a launch in 2015. The new Superb will use VW's MQB platform and will share about 50 percent of its parts with the new VW Passat, which will be launched this year.
[The new Superb will not get the current version's dual-boot release feature.]
According to Skoda head Prof. Dr. h.c. Winfried Vahland, the new Superb will be a design "revelation", and for the next decade, the model will be "top of the line". Though a sedan and estate version of the new Superb are confirmed, the dual boot release (sedan/hatchback) feature will no longer be seen on the new model. Dr. Vahland believes its "too expensive" a feature.
The new Superb will be larger than the current model, though thanks to the MQB architecture, the overall weight is not expected to increase drastically. While the aerodynamic efficiency of the car will be improved, the engines powering it will be downsized to improve fuel economy and emissions.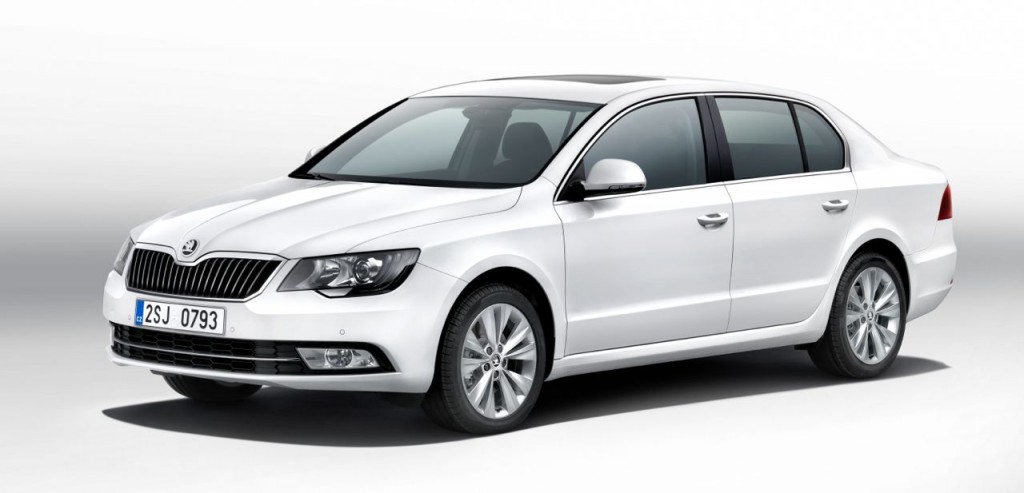 The 3.6-liter V6 engine will be discontinued and the largest displacement motor will be a 2.0-liter four-cylinder unit. Base variants of the car will get the 1.4-liter TSI turbocharged petrol engine, while base diesel models would use the VW Vento's 1.6-liter TDI engine.
Skoda introduced a facelifted Superb in European markets in the middle of 2013. The refreshed Superb is expected to be launched in India during the Auto Expo next month.
[Source - Autocar UK]