Goes on sale in Germany in March.
The third generation 2016 Ford Focus RS is now close to reaching dealerships as its mass production has commenced at the Ford Saarlouis Body and Assembly Plant in Saarlouis, Germany. The first unit produced features the signature 'Nitrous Blue' body paint, is equipped with 19-inch wheels, Easy-Driver Package and Sony navigation system, and headed to a customer in Belgium.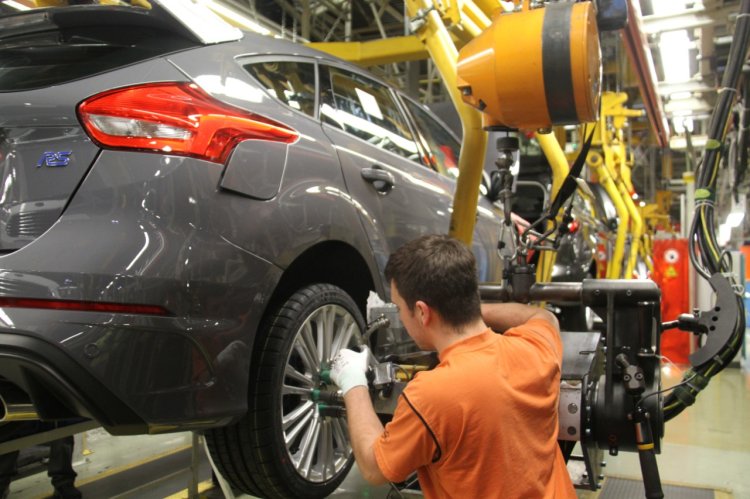 Featuring a modified version of the sixth-gen Ford Mustang's 2.3-litre EcoBoost turbocharged four-cylinder petrol engine good for 257 kW (350 PS/346 hp) and 440 Nm (470 Nm during 15 second overboost function), the 2016 Focus RS can hit 0-100 km/h in just 4.7 seconds which is the quickest acceleration ever for a Ford RS model. The high performance variant can hit a top speed of 266 km/h. Power is sent to the wheels exclusively via a 6-speed manual transmission and distributed via Ford Performance All-Wheel Drive system that features Dynamic Torque Vectoring. The 2016 Focus RS is the first Ford RS model to be available with a launch control as well as (four selectable) drive modes.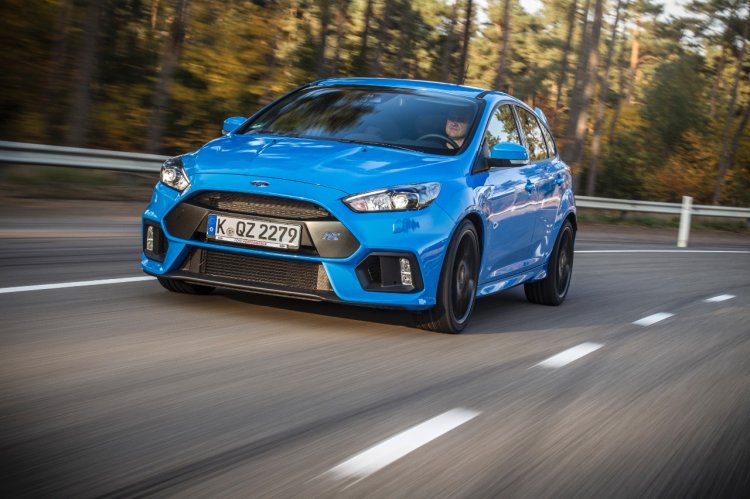 Also Read: Ford 1.0 EcoBoost with higher efficiency showcased at NAIAS 2016
The 2016 Ford Focus RS, one of the 12 new Ford Performance vehicles set to arrive by 2020, was developed by Ford Performance teams in Europe and USA. Ford has received more than 3,100 pre-orders for the high-performance variant in Europe alone and it plans to launch the car in Germany in March. In the U.S. market, the 2016 Ford Focus RS is priced from USD 36,605 (INR 24.78 lakhs) and will start reaching dealerships this Spring.
2016 Ford Focus RS - Press Release
[SlideShare direct link]