Is the fastest accelerating RS ever.
Ford has showcased the 2016 Ford Focus RS at the 2015 Frankfurt Motor Show. On the sidelines of the show, it has also released the performance figures for the hot hatch.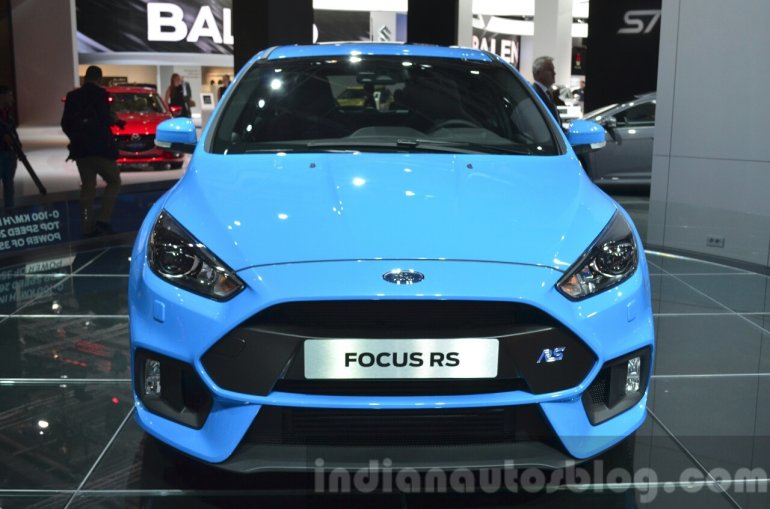 The Focus RS sources power from a 2.3-liter all-aluminium, four-cylinder EcoBoost engine that produces 350 PS and peak torque of 440 Nm that is delivered between 2,000 to 4,500 rpm. There is also an Overboost mode that ramps up the torque output to 470 Nm for a period 15 seconds.
The latest RS is the first to get launch control and AWD system; it is also the fastest from standstill to 100 km/h with a time of 4.7 seconds and has a top speed of 265 km/h (165 mph). The Ford Performance AWD system uses twin electronically-controlled clutch packs to manage the front-rear torque split as well as the torque distribution on the rear axle thus giving the hatch "torque vectoring" capability.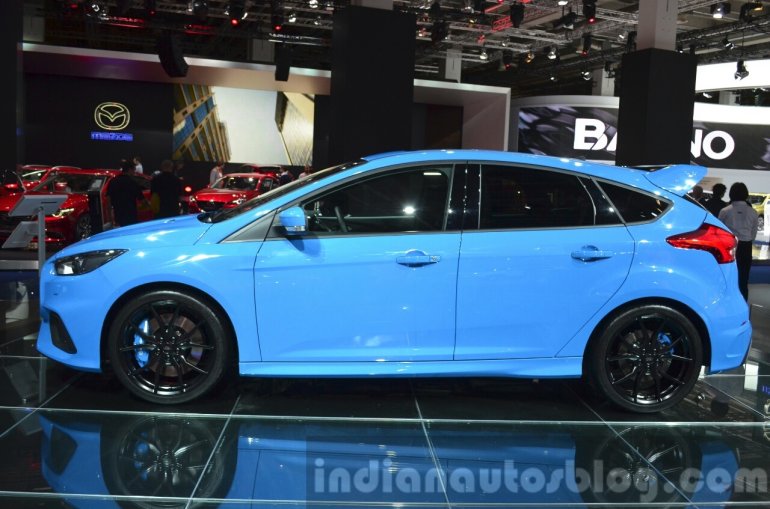 The RS can be driven in four different Drive Modes that alter settings for the AWD system, damper controls, ESC, steering feedback, engine response and exhaust sound. There is also a special Drift Mode that enables the driver to indulge in controlled drifts on the circuit.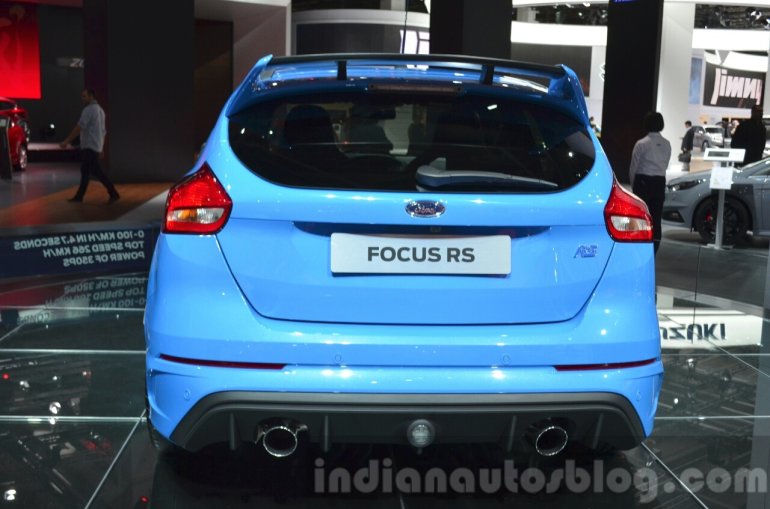 The latest RS is now available to order at a price of GBP 28,940 (INR 29,68,465), with deliveries beginning by early 2016 in European markets.
2016 Ford Focus RS performance figures - Press Release
[Slideshare direct link]