Ford showcased the Everest concept at the recently concluded Bangkok Motor Show. The Everest concept essentially previews the next generation Ford Endeavour (Ford has to use the Endeavour nameplate in India as the Everest brand is trademarked by another company), and the Blue Oval confirmed production of the seven-seater at its Rayong plant in Thailand.
Ford showcased the concept for the first time in Sydney last year and said the car would be on the market in two years.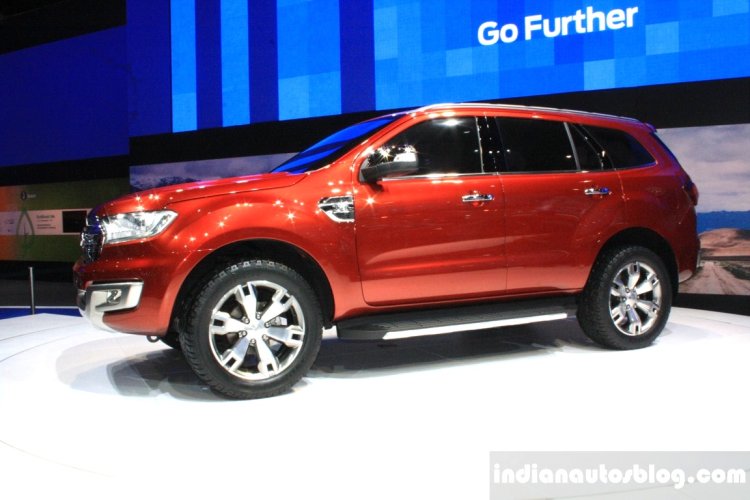 A Ford R&D engineer has now told Auto Industriya that the concept presented is near production ready, and that very few design changes will be made for the SUV to actually enter production. Presumably, these changes will extend to the wheels and bumpers.
Inside, the new Endeavour will not look like an upscale Ranger pickup which it is based upon. Instead, the design of the interiors will borrow bits and pieces from Ford SUVs and trucks such as the new F-150, Explorer and Flex. Ford will give the SUV its second generation SYNC2 multimedia system which has a faster response and better voice recognizing capabilities, along with an 8-inch touchscreen display.
Coming to the engines, Ford will carry over powerplants from the existing model. In India, the Endeavour is sold with a 2.5-liter 143 PS diesel engine or a 3.0-liter 156 PS diesel engine. Transmissions would be upgraded to 6-speed manual and automatic gearboxes (current unit is a 5-speed).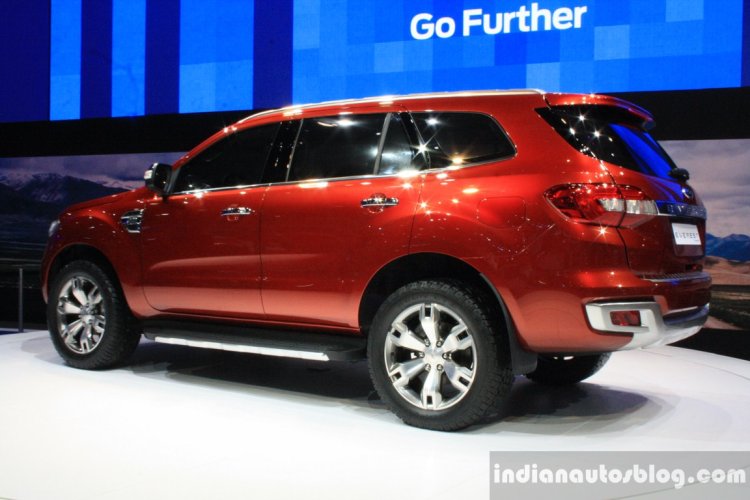 Underneath, the report reveals that the new Endeavour will not get an independent suspension layout. Thankfully though, Ford will get rid off the Ranger's rear leaf springs and in their place mount coil springs.
The source reveals that the new Everest for ASEAN regions will be announced in the first or second quarter of 2015. Ford India currently sources CKD kits of the Endeavour from the Thai plant and there maybe no changes to this arrangement going forward.
[Source - AutoIndustriya]