Features a bigger list of safety equipments.
General Motors has launched the latest iteration of the compact Chevrolet Spark hatchback in Korea, which has dubbed as the 'Next Spark'. It was first revealed to the Korean public at the 2015 Seoul Motor Show in April.
[Direct Link]
The 'Next Spark' is based on an all-new platform which makes for a "sophisticated driving experience". Chevrolet have also increased the wheelbase of the new Spark to 3,595 mm (up from 3,495 mm) for better interior spacing, and lowered the overall height by 40 mm to reduce aerodynamic drag.
Like the next generation Chevrolet Cruze, the new Spark features Apple CarPlay connectivity through its 7-inch MyLink infotainment system. It comes with optional equipment such as a heated steering wheel, cruise control and the Corsa's City-mode Steering system that makes parking easier.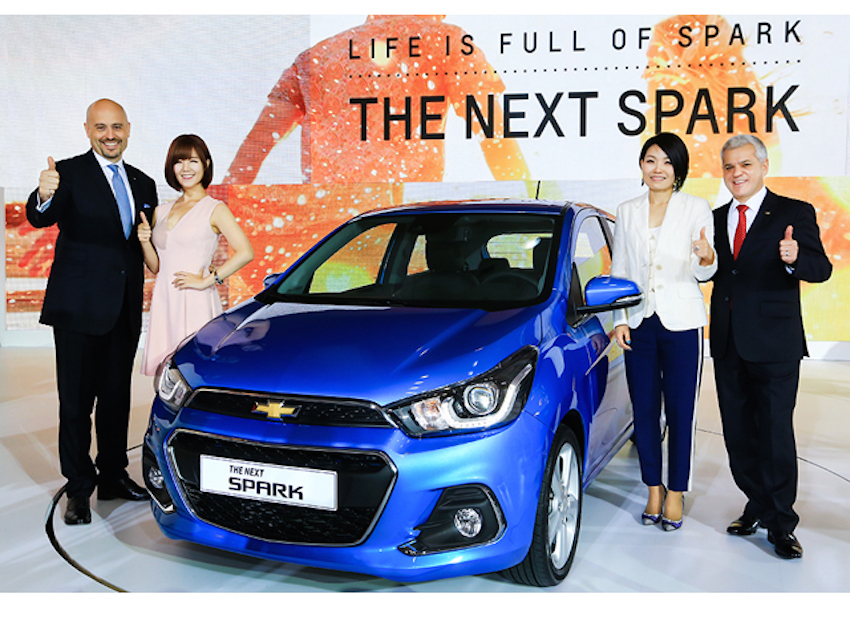 Chevrolet has also increased the list of safety features by adding a FCA (Forward Collision Alert), LDWS (Lane Departure Warning), SBSA (Side Blind Spot Alert), which was previously unheard of in an entry level compact hatchback.
Powering the 2016 Chevrolet Spark is an all-new 1.0 liter Ecotec SGE 3-cylinder engine which delivers 75 hp and 95 Nm of torque. Paired to it, is either a 5-speed manual and a C-Tech automatic gearbox. The most efficient variant claims to return 15.7 km/L thanks to a new Start/Stop feature.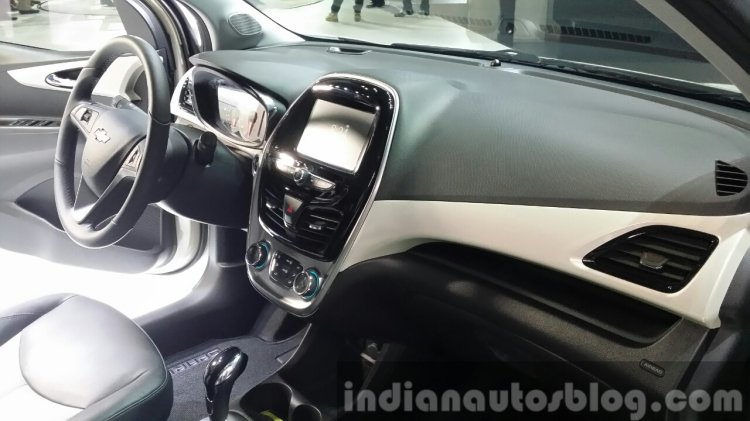 The next Chevrolet Spark will be available in  three trim packages: the C-Tech, Eco and Manual. The Eco LS is priced from 12.27 million won [INR 6.78 Lakhs], while the C-Tech LTZ, the range-topping model, costs 14.99 million won [INR 8.24 Lakhs). The company has also reduced the prices of the C-Tech LT and LT Plus variants by 230,000 won [INR 12,715] and 90,000 won [INR 4,975], respectively.
The 2016 Chevrolet Spark will be sold in Korea starting from August, and will be exported to 40 markets all over the world. The hatchback will be built from "globally sourced" parts at GM's manufacturing facility in Changwon, South Korea.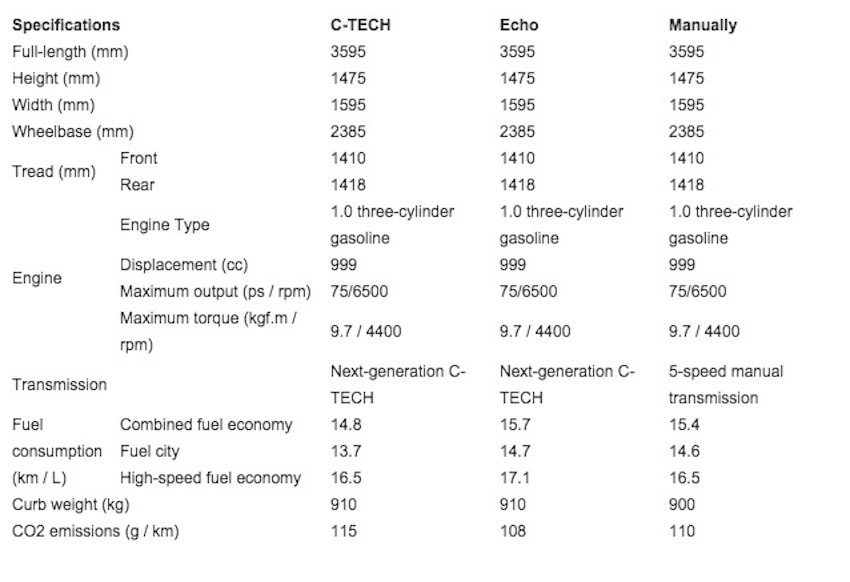 Also Read: IAB reader snaps the Chevrolet Trailblazer testing in Ladakh
For the Indian market, Chevrolet will launch a different version based on the Beat's platform. You can refer the translated press release posted below the galleries for more info on the new Spark.