Will be unveiled in Detroit tomorrow.
The 2016 Chevrolet Camaro has received its television premiere a day ahead of its unveiling at the Belle Isle island park where the Chevrolet Detroit Belle Isle Grand Prix is hosted.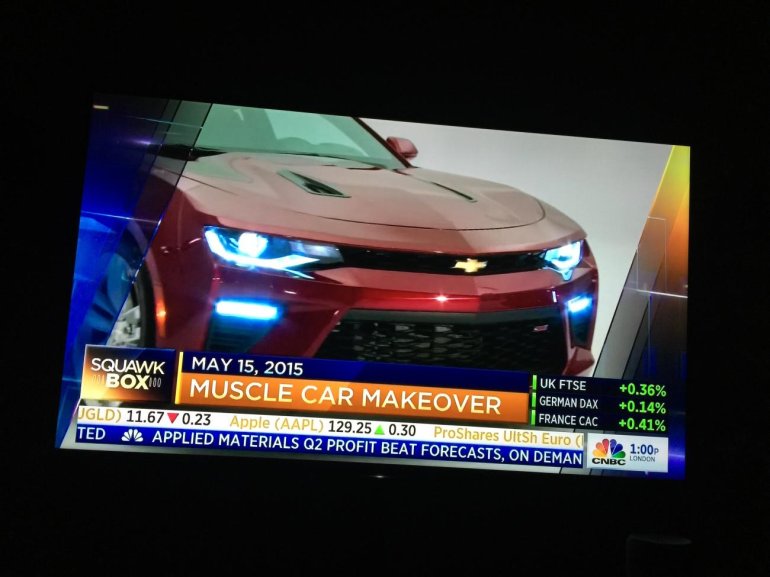 Revealed on CNBC's Squawkbox show, the muscle car goes on sale in the USA in late fall. These images were uploaded by members of GMInsideNews forum.
The sixth generation model will be 90.7 kg lighter than the fifth-generation, thanks to the rear-wheel drive Alpha platform underpinning it that uses more aluminium. For instance, the car's front and rear suspension assemblies are made of aluminum and helps making the suspension 21% lighter than that of the outgoing version, while body panels like the hood are made of the light weight material as well.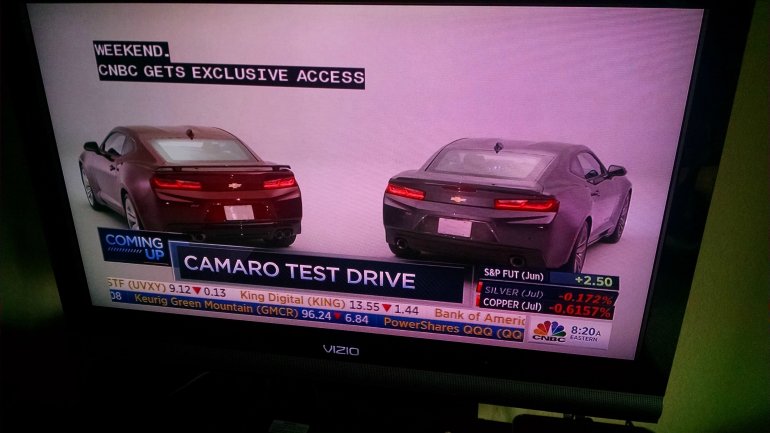 From information that the company has released, we gather that the new Camaro SS will be available with Magnetic Ride Control - an active damping system that offers three drive modes - Tour, Sport and Track - that automatically adjusts the ride and handling balance as per the mode selected. The enhanced dual-mode exhaust system has electronically controlled valves, and its performance and sound level can be personalized by options like "stealth" mode or a more aggressive "track" mode for instance.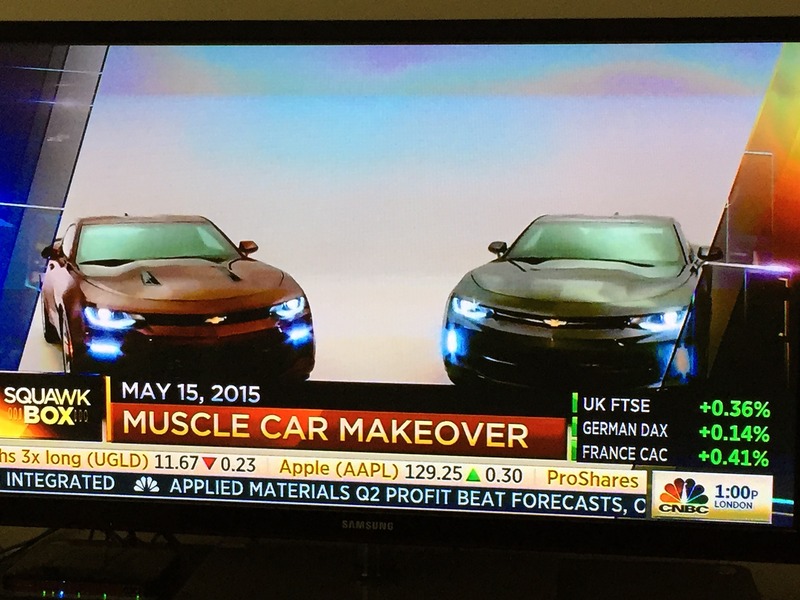 The new Camaro has spent 350 hours in the wind tunnel and changes made to the body has boosted engine cooling airflow by 13% and reduced total lift by 30%. The car comes with Brembo brakes and Goodyear Eagle F1 tires.
Also See: Chevrolet Camaro, Corvette showcased at Auto Expo
The company has not revealed what is underneath the bonnet but reports say that the car will have a 6.2L V8 on the top-end variant a four-cylinder turbocharged engine on the entry variant to compete with the Ford Mustang Ecoboost. Complete information is expected to be published tomorrow.
[Source - GMInsideNews.com]