Priced the same as the Alto.
Following the launch of the new generation Suzuki Alto in Japan this month, Mazda has revealed the new Carol, which is nothing but a rebadged version of the Alto.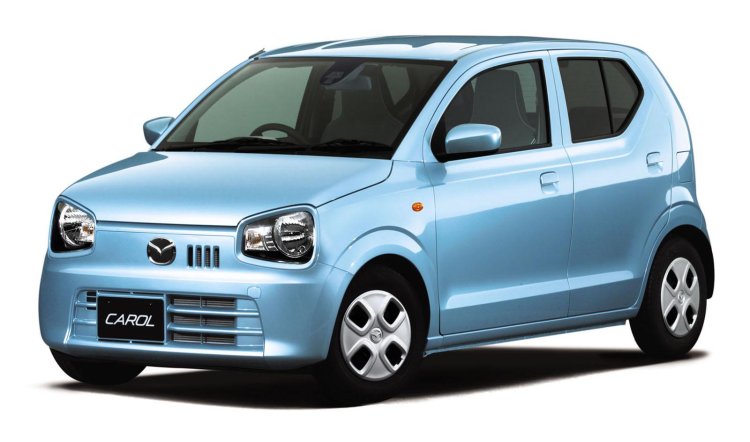 On the styling front, the Carol replaces the Suzuki badges with Mazda logos, and gets new wheel cap designs. The story is the same on the inside wherein the logo on the steering wheel is the only item to have changed.
Under the hood, the Carol is powered by the same 0.66-liter three-cylinder gasoline engines which are available with and without VVT. The non VVT version makes 48 hp at 6500 rpm and 58 Nm at 4,000 rpm, while the VVT (Variable Valve timing) equipped unit develops 51 hp and 63 Nm at the same rev points.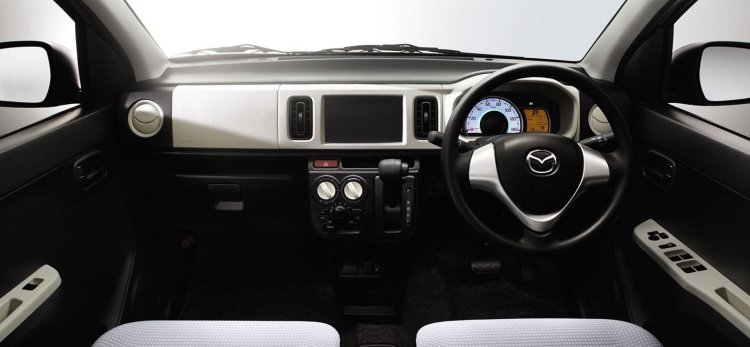 The non VVT gets a 5-speed manual transmission, while the VVT can be had with a 5-speed AMT or CVT. The VVT variant is the more fuel efficient one returning 37 km/l, while the non VVT does 27.2 km/l.
Sales of the Carol start on January 30th with prices starting at 847,800 Yen (INR 4.47 lakhs), exactly the same as the Alto.
Also read: Mazda2 sedan showcased in Thailand
Like the Alto, the Carol too could benefit from a more powerful Turbo RS variant.