Will arrive in Australia in Q3 2015.
Ford has finally revealed the top-of-the-line Wildtrak variant of the new Ford Ranger in Thailand with an updated styling, new levels of driver assist technologies and an improved engine. It will be launched along with the facelifted Ford Ranger lineup in Q3 2015 in Australia.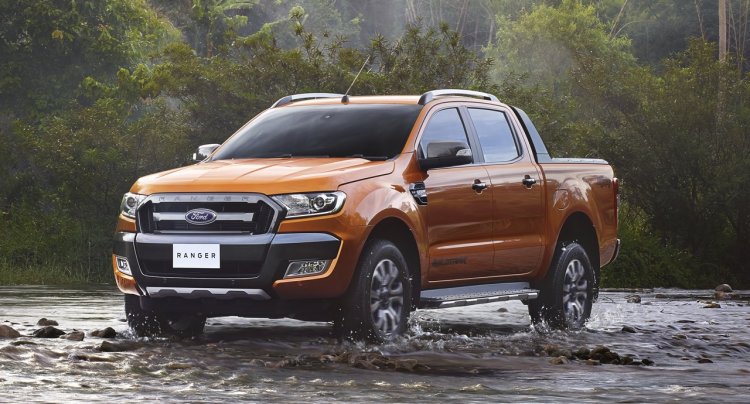 The exterior design of the 2015 Ford Ranger Wildtrak continues to be inspired by "tools and machinery", albeit better-looking in this iteration. It features a bolder trapezoidal grille finished in black, grey side mirror caps and door handles, side air vents, bed rails and updated taillights. It also comes with the trademark sports bar, 18-inch alloy wheels, Wildtrak graphics at the side, and larger fog lamps.
Similar to its close rival, the Hilux Revo, the new Ranger Wildtrak follows a car-like interior design that is a small step up over the outgoing model. The center console is taken up by the large central 8.0-inch touchscreen system powered by SYNC 2 infotainment with satellite navigation and a slew of connectivity options.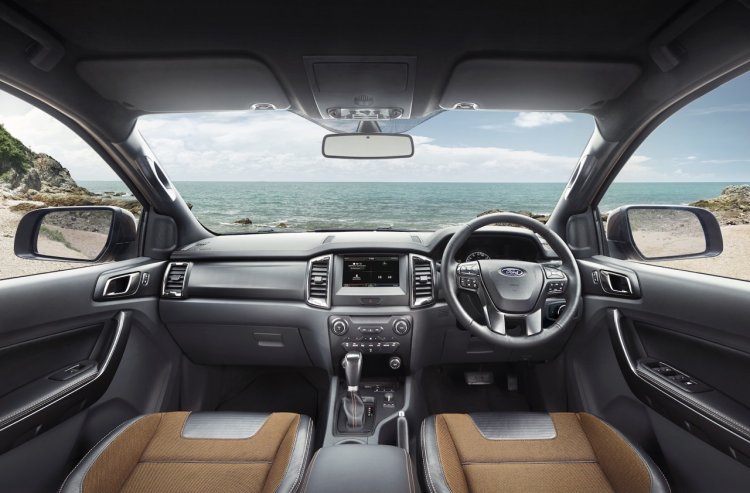 Ford is proud of the driver assist features fitted to the 2015 Ranger Wildtrak, which include Lane Keeping Alert, Adaptive Cruise Control, a Forward Alert system that flashes and preps the brakes if it detects an imminent collision, front and rear parking sensors with rear-view camera, a tyre-pressure monitoring system, and a Driver Impairment Monitor that uses a camera and sensors to detect driver weariness.
It is also equipped with Hill Descent Control, Hill Launch Assist and an adaptive stability control system adjusts its characteristics as the load in the cargo area varies. Moreover Ford has fitted a new electric power steering system for better fuel efficiency.
Power comes from the familiar 3.2-litre five-cylinder turbo-diesel with 197 hp and 470Nm of peak torque. It is matched to a six-speed automatic gearbox, although there's no mention of a manual option. An updated exhaust gas recirculation (EGR) system improves fuel economy by up to 18%, as Ford claims.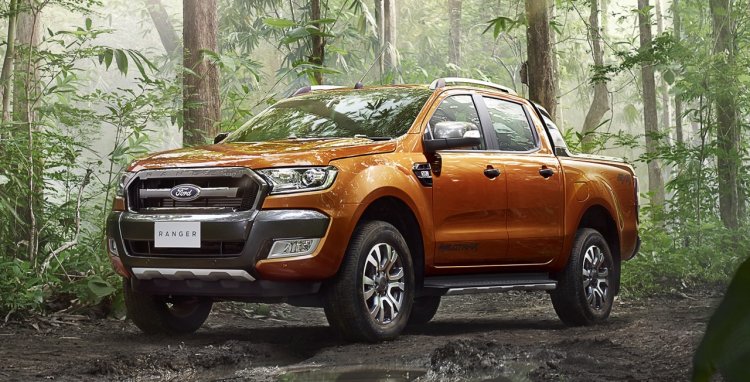 Also Read: Ford Mustang imported into India for testing, launch by end-2015
Production of the 2015 Ford Ranger Wildtrak will take place at the AutoAlliance Thailand plant for ASEAN markets and at the JMC Xiaolan Plant in Nanchang, China for the Chinese market. Its SUV derivative, the Endeavour/Everest will make its debut in India towards the end of the year.