Think American muscle cars and you should definitely be having the Ford Mustang on your list. Introduced way back in 1964, the Mustang has rightfully earned itself praises such as 'icon in the motoring history' and so on.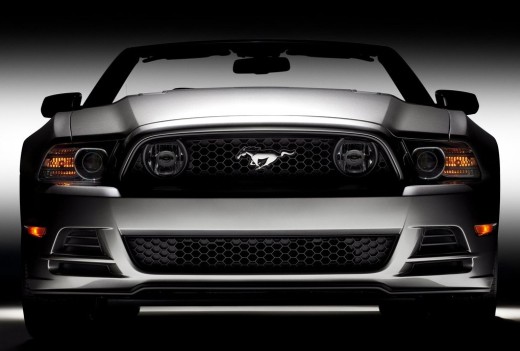 The fifth generation of the popular muscle car was shown to the public at the 2004 Detroit Motor Show. After going on sale in 2005, it was criticized by many for its yesteryear chassis and suspension. In short, it was not the modern version of the muscle car that Ford marketed it to be.
Now, Ford have already announced that there will be an all new Mustang. In fact, company officials say that the 2015 Mustang will be a lot different from the Mustangs of the past and would be 'something never seen before'.
The 2015 Ford Mustang is also expected to go on sale in Europe simultaneously and needless to say it would be competing with the top Germans there. Which is why Ford's very keen to get the chassis absolutely perfect for the car.
MustangsDaily.com reports that the 2015 Mustang would get the all new S550 platform, instead of the old S197 platform the current Mustang sits on. What this means is that the upcoming Mustang would be lighter, stronger and agiler than its predecessor.
Apart from this, the new Mustang is also expected to receive an independent rear suspension and smaller turbocharged engines. Ford may want to introduce their 2.0-liter EcoBoost engine as a possible base model on the new car.
Expect Ford to show the 2015 Mustang concept very soon, with the possibility of the production ready car at the upcoming Detroit Motor Show.
[Source - MustangsDaily.com]