Ford took the wraps off the 2015 Ford Edge SUV earlier today, and announced that the car will go on sale in over 100 markets.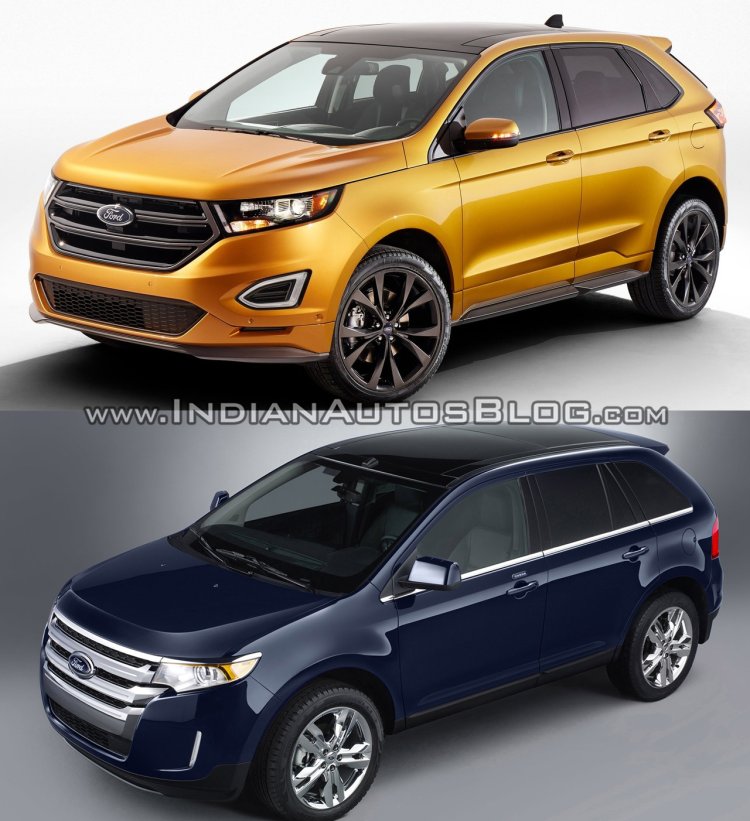 At first glance, the new Edge stays true to the concept shown at the Los Angeles Auto Show last year. Where the older model got a large grille inspired by Ford pickups, the newer model receives a modern looking trapezoidal grille with sleek, well finished headlights. The SUV also features Active Grille Shutters to reduce drag.
Towards the side, the 2015 Edge sheds its bulk thanks to slimmer rear quarter glass windows and simple and straight design lines. While the new Edge looks a bit more compact than its predecessor, it has actually grown in size as its longer and taller than the previous model. The wheelbase too has increased by 1 inch.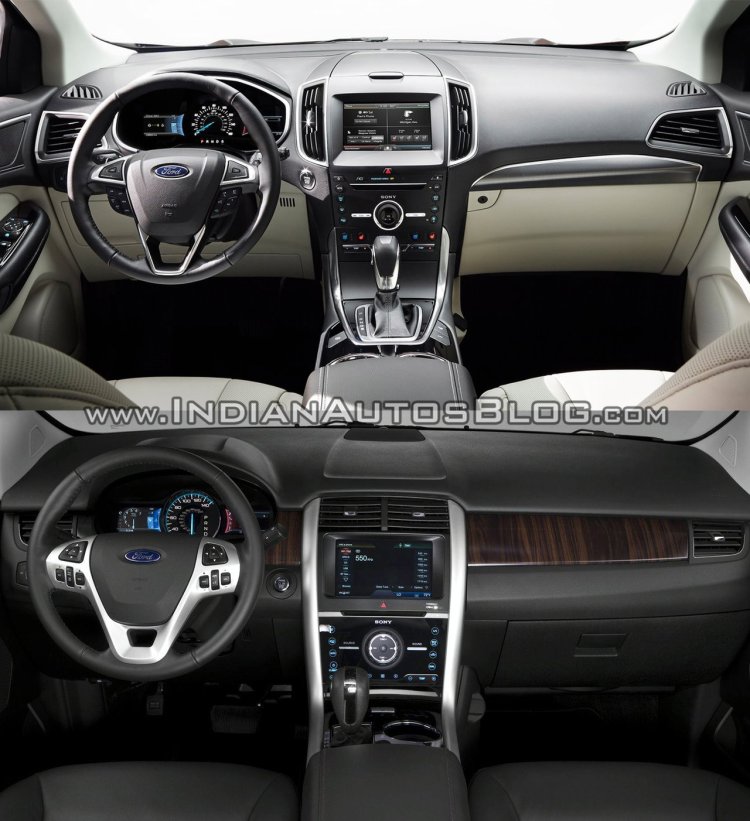 Inside, the 2015 Edge gets a modern dashboard with a less bulkier four-spoke steering wheel and an 8-inch touchscreen display with Ford's latest generation SYNC multimedia system. The AC vents too are better designed and get silver accents for a more upmarket look.
The SUV is now better equipped with higher variants getting inflatable rear safety belts, roll stability control, an active glovebox with knee airbag, 180-degree camera function and Blind Spot Detection system.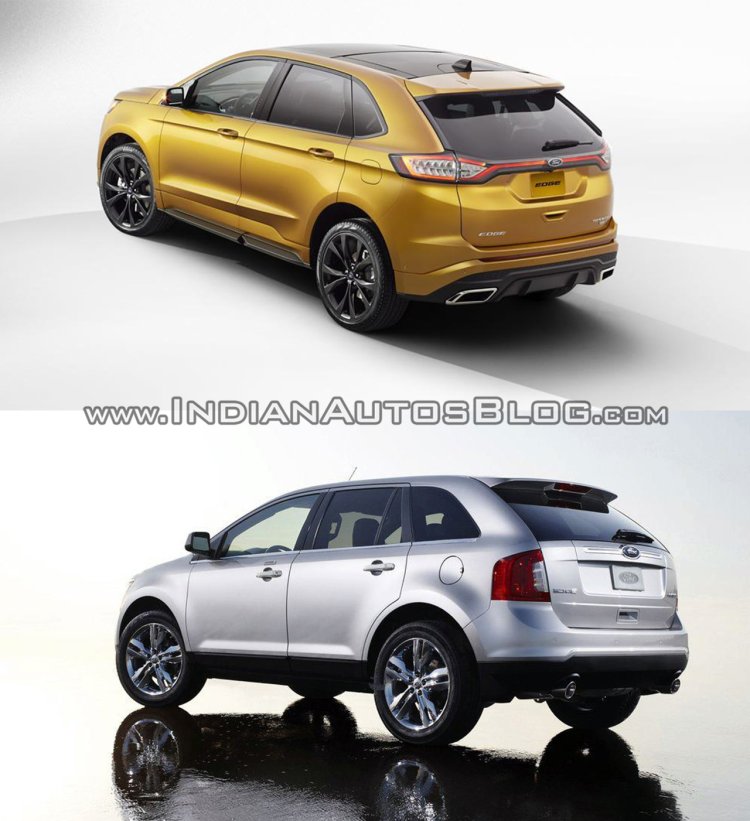 Currently, there are no plans to launch the Edge in India, even though Ford has announced a right hand drive version. Instead, Ford will focus on getting the next generation of the 7-seat Endeavour to India as quickly as possible.