In a presentation Ford made for the analysts at Deutsche Bank, it has unintentionally revealed the front fascia of the next gen Ford Edge crossover SUV.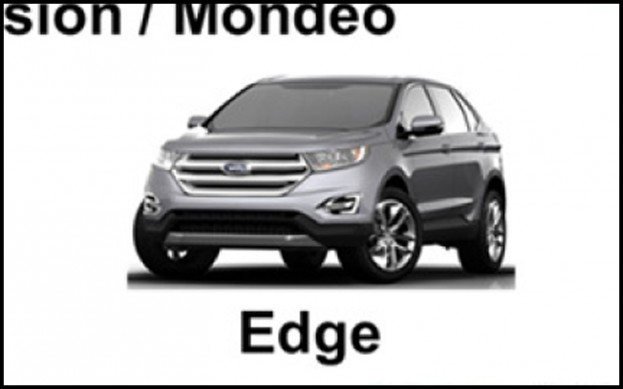 The Ford Edge is a crossover based on the Mondeo (called Fusion in the United States). The all new Fusion entered the market last year and it is natural for its SUV (Edge) and MPV (S-Max) derivative to progress into the next generation soon.
As seen from the small image of the 2015 Ford Edge, the front fascia gets a complete makeover. The front grill adopts a hexagonal shape and is characterized by three bold silver slates. The front bumper is also all-new and houses futuristic fog lamps with chrome accents.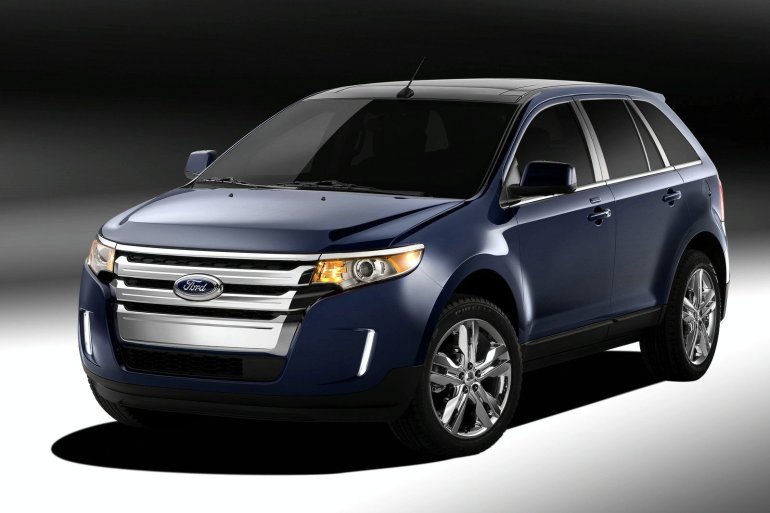 The side of the car is built using newly cast sheet metal panels with strong and pronounced creases running along the length of the car. The window line also has changed, there's a slight upward kink near the C-Pillar. And expect a comprehensive overhaul of the interiors as well.
The next gen Ford Edge is likely to share most of its components and running gear with the 2013 Ford Fusion. That means the 2.0 litre EcoBoost would sit under the hood. The current lineup of 3.5 litre and 3.7 litre V6 engines could be retained. It is also rumored that a hybrid drivetrain, possibly with the 1.6 litre EcoBoost engine could be on the cards.
It is interesting to note that the 2015 Ford Edge doesn't adopt the Aston Martin like front grill which is an important part of Ford's current design language. The new front fascia design is bold and aggressive and it could even inspire the next gen Ford EcoSport and next gen Kuga.
[Source: Wot.Motortrend.com; Inset - 2011 Ford Kuga]