The 2015 Corvette Z06 with a 6.2-liter supercharged LT4 V8 engine that produces a monstrous 625 bhp and 861 Nm of torque was launched at the North American International Auto Show. The V8 engine can be mated to either a seven-speed manual or an all-new eight-speed automatic gearbox with paddle shifters.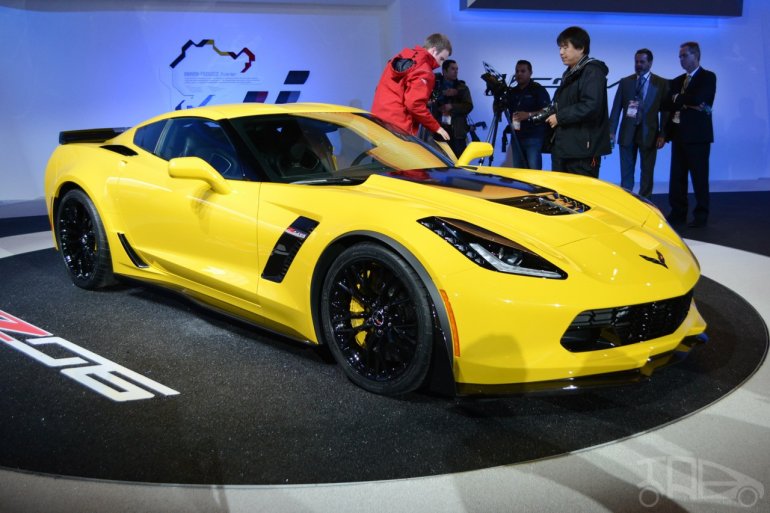 The 2015 Corvette Z06 is the first Z06 model to offer a supercharged engine, automatic transmission and a retractable roof. The engine comes with a host of technologies like direct injection, cylinder deactivation and continuously variable valve timing.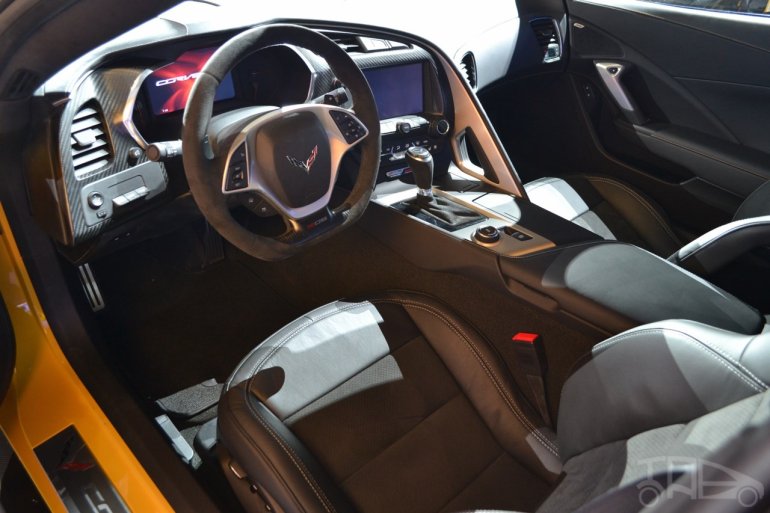 The Z06 also gets a carbon-fibre aero package that adds a carbon fibre front splitter with aviation-style winglers, carbon fibre rocker panels and a large rear spoiler with a fixed small vertical tab at the edge of the spoiler to enhance downforce. Immediately noticeable features on the interior are the paddle shifters behind the steering wheel.
The new Z06 will be available on the market from early 2015.
More details available on the press release area.
2015 Corvette Z06 at NAIAS 2014 - Image Gallery
2015 Corvette Z06 at NAIAS 2014 - Press Release
[Can't see the press release? Head to SlideShare]