Opel's Antara softroader is deeply related to the Chevrolet Captiva as it shares running gear and its platform with Chevy's version of the softroader.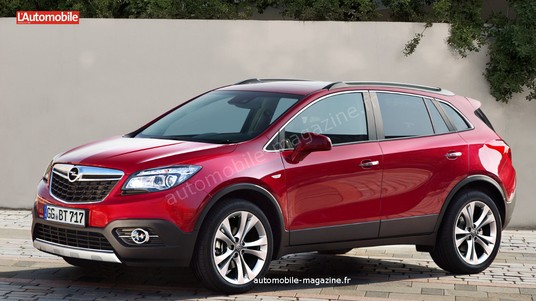 Automobile Magazine France reports that Opel is working on the next generation of the Antara which implies that the Captiva also will move forward very soon.
The Antara which was launched in 2006 is Opel's tophat on the Chevy Captiva's platform. The car was overshadowed by the Captiva's roomier interior and more affordable price tag.
Nevertheless the GM-owned German brand is pinning hopes on the next generation of the model and this time too they are doing it in close association with Chevrolet. The development of the new vehicle will have nothing to do with GM's association with PSA Peugeot Citroen.
The styling of the car is derived from the smaller sibling Opel Mokka, which is a re-bagded Chevrolet Trax. While the Captiva will have a different styling philosophy, the masala under the skin will be common to both the softroaders.
Electronic gadgetry like collision warning system, adaptive cruise control and road sign recognition system will be on offer on both the cars. In addition, the latest touchscreen multimedia infotainment system will also be made available.
The current 2.2 litre turbo diesel will continue the motoring duty and it is expected to be available in different states of tune with the most powerful version using twin turbos to pump out 195 bhp. Expect an 8-speed automatic transmission and a range starting 1.6 litre turbo diesel motor. However the latter might not make it to the India bound next gen Captiva as customers want as much power to go with its big size and style.
The next generation Antara is due for 2014 which means the next generation Chevrolet Captiva also should be ready by 2015.
[Source: Automobile-magazine.fr]