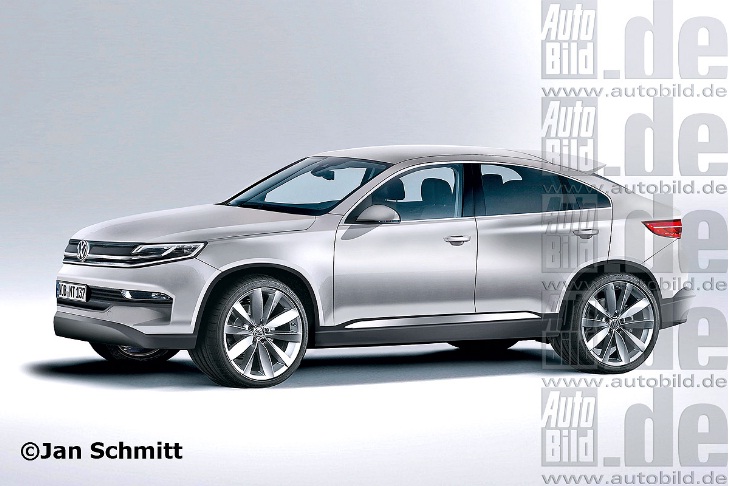 BMW is known to invent product lines to stay ahead of the competition. The Bavarian automaker practically invented entry level crossover segment thus managing to outsell the other rivals by a huge margin.
Another interesting proposition from BMW was the Coupe-Crossover - BMW X6 - which against all odds proved to be a successful model. The X6 is a CBU product in India, and its sold in limited volumes. It is a combination of an SUV and a coupe, and sits above the X5 as BMW's most expensive utility nameplate.
Audi and Mercedes have gone back to the drawing board to create their own rivals for this segment. Audi is working on the Q6 crossover and Mercedes is working on the MLC to take down the BMW X6. However, Volkswagen is also considering to prepare its own rival for this segment.
AutoBild.de reports that the German automaker is contemplating on a coupe-crossover based on the Touareg platform. Touted to be called Touareg CC, this will be a 5 door coupe-crossover which will be 300 kg lighter with oodles of space at the rear.
Volkswagen will endow the Touareg CC with sporty handling characteristics, according to AutoBild.
AutoBild is predicting a price tag of 52,000 Euros (around 36 lakhs INR) and a late 2014 release. Speaking of the Touareg, Volkswagen India is yet to launch the new version and could be reserving it for the festival season.
[Source: Autobild.de]