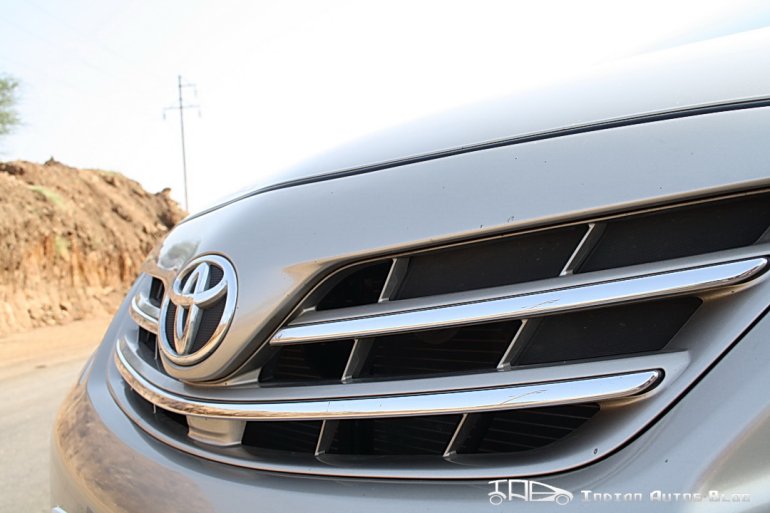 A Ward's Auto report has given us early signs of how the next generation Toyota Corolla is taking shape.
The next generation Corolla, much like the Camry's launch last year, is anticipated to launch first in the American market, followed by global markets. This move is justified as the Corolla's biggest market in the world is in the U.S.
What's interesting to watch out for is if Toyota uses the Camry's strategy of developing one mechanical package and dress up the car using different clothes depending on the market where it is sold. The Camry is a sporty family sedan in the US, while outside the US, say in Russia or here in India, it plays the role of the back seat car with overtones of a Lexus LS.
Though we don't have any photographs to verify the nature of changes, Ward's Auto has promised that the metamorphosis is dramatic.
Bill Fay, general manager for the Toyota and Scion brands in the U.S. -
(Compared to the Avalon's change) some (within Toyota) have said it is an even more dramatic change
The Avalon moved away from a boxy sedan to fastback design, sporting a roofline observed on coupes. The present Corolla was launched in late 2007. Despite being a subtle redesign of its predecessor, it held its own even as plenty of new and flashy models formed a hard-hitting competition.
Here in India, the Corolla has lost the market leadership to the Cruze, that has amazed young and older buyers. Despite introducing the diesel option, Toyota could not stop GM from overtaking them. Toyota will hope to relive the old times when the new Corolla is available. It will not be easy, as new cars are continuously being launched in this space.
The Corolla certainly needs a boost in performance, as high fuel economy alone won't thrill the buyer. Besides the frugal 1.4L diesel, the Corolla's powertrain lineup needs strengthening with a bigger diesel engine.
Toyota is likely to put the new Corolla on the Indian market in early 2014.
[Source - Wardsauto.com]