Land Rover has just launched the 2014 Range Rover Sport in India at a starting price of 109.91 lakh rupees. Unveiled earlier this year at the 2013 New York Auto Show, the new Range Rover Sport has already become a hit in international markets with waiting periods extending up to 9 months for certain variants!
Based on an all-new, lightweight, aluminium platform, the new Sport is 62mm longer than its predecessor yet a whopping 420kg lighter. Ground clearance has been increased to 278mm and can be further increased by 51mm using the off-road setting on the new Terrain Response 2 system.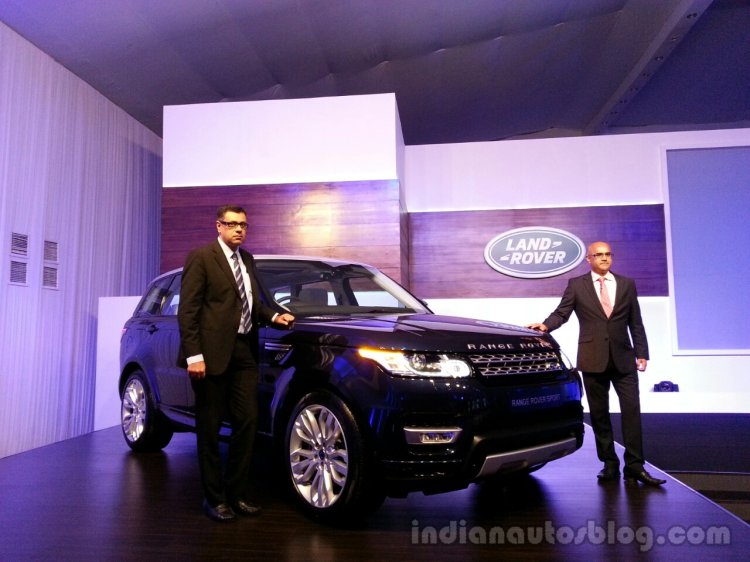 For India, Land Rover will offer the Sport with two engine options - a 3.0-liter V6 diesel and a 5.0-liter supercharged V8 petrol. The diesel outputs 292 hp and 600 Nm of torque and can accelerate from 0-100km/h in 7.2 seconds with a top-speed of 222km/h.
The 5.0-liter monster on the other hand produces 510 hp and 625 Nm of torque. As a result, 0-100km/h is dispatched in only 5.3 seconds while the top-speed is limited to 250km/h.
While the diesel emits 199g of CO2 per km and achieves 13.33 km/l in the UK driving cycle, the petrol will emit 298g/km and do 7.81km/l.
Check out our review of the 2014 Range Rover Sport
The 2014 Range Rover Sport 3.0-liter V6 Diesel S is priced at 109.91 lakh rupees (ex-showroom Mumbai, pre-Octroi), while the V8 Petrol Autobiography is priced at 165.85 lakh rupees. Other variants announced, but whose prices aren't made available are the Diesel SE and Diesel Autobiography variants.
Stay tuned for a detailed image gallery.
2014 Range Rover Sport Image Gallery
2014 Range Rover Sport launched in India - Press Release
[Can't see the press release above? Head to Scribd]