At the start of the 2014 Range Rover Sport media drive program in Britain yesterday evening, Land Rover confirmed plans to begin sales in India before the festival of Diwali.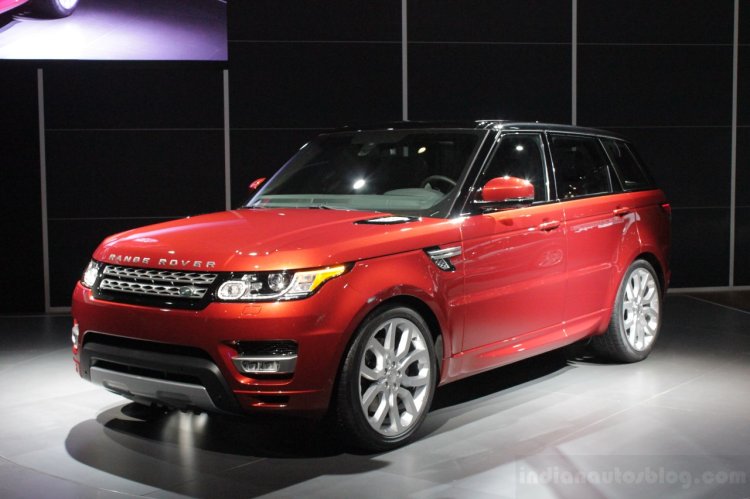 Out of the five variants available in the UK, only two variants have been chalked out for India, after careful consideration - the 3-liter V6 diesel with 292 PS of power and 600 Nm of torque, and the 5-liter V8 Supercharged petrol with 510PS and 625 Nm of torque.
These engines are paired to an 8-speed ZF transmission and turn the wheels through a permanent 4WD system. All variants are fitted with a Start-Stop system that reduces fuel consumption by 7 percent. Vehicles will be brought into India through the CBU channel.
Revealed at the 2013 New York Auto Show in March this year (Indian Autos Blog was the first Indian website to have coverage directly from the launch), the new Range Rover Sport is a family man's premium SUV with three row seating and built with 75% unique body parts. The remaining body and essentially all the hardware come from the highly acclaimed 2013 Range Rover that's fast gaining the reputation of being the S-Class of SUVs.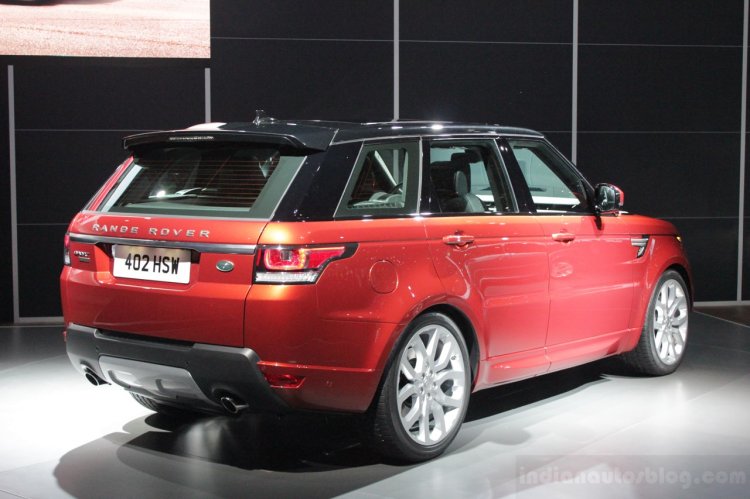 While the Range Rover may be uttered in the same breath as the incomparable Mercedes, the Range Rover Sport's designer Gerry McGovern calls this the Porsche 911 of SUVs!
His claims are instigated by comprehensive changes in the chassis. For example, the new Range Rover Sport is about 500kg lighter than its predecessor as its body is made of aluminium. The platform is lighter than the outgoing version's by a 39%. The steering system is all-new, to characterize the feedback to be more direct. The default torque split between the front and rear is 42:58 percent. The terrain selection program and the air suspension settings have been revised. The aerodynamic drag coefficient is 0.34, which is another marked improvement over the previous generation.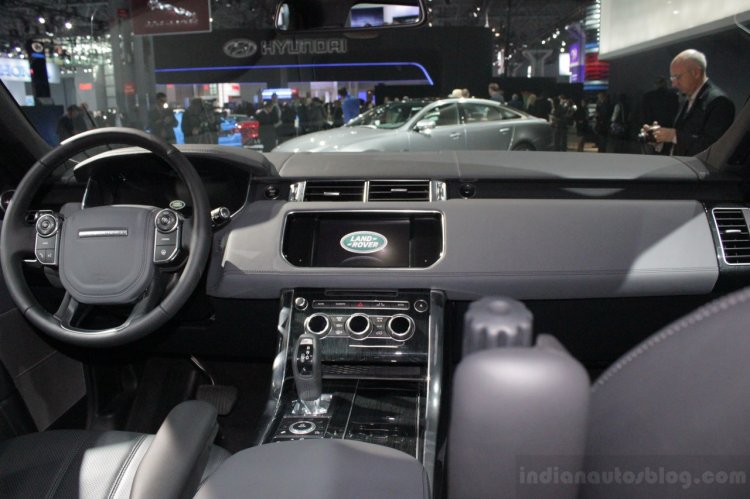 The Range Rover Sport is one of the brand's more popular models with 380,000 examples having left Land Rover's Solihull factory gate in the last 8 years. We're in Cheltenham, UK to find out if the new Sport lives up to its expectations, so stay tuned to IndianAutosBlog.com for further updates.